WELDING RODS
${weldingRod.welding_rod_pattern | uppercase}
${weldingRod.welding_rod_id}
TECHNICAL AND ENVIRONMENTAL SPECIFICATIONS
| | |
| --- | --- |
| Classification UPEC | U4 P3 E2/3 C2 |
| Product type ISO | Homogeneous poly(vinyl chloride) floor covering (ISO 10581) |
| CE Marking | EN 14041 |
| Commercial classification (ISO 10874) | 34 Very Heavy |
| Industrial classification (ISO 10874) | 43 Heavy |
| | |
| --- | --- |
| Basis weight | 2950 g/m² |
| NCS color code | S4005-Y50R |
| Total thickness | 2 mm |
| Wear layer thickness | 2 mm |
| Surface treatment | iQ PUR |
| Installation method | Glue-Down |
| | |
| --- | --- |
| Dimensional stability | 0.40 % |
| Curl resultant to heat (ISO 23999) | 2 mm |
| Electrostatic property (EN 14041) | Static dissipative |
| Electrical resistance (EN 1081) | 106 ≤ R ≤ 109 Ohms |
| Electrostatical propensity (EN 1815) | ≤ 2 kV |
| Clean room (ISO 14644-1) | ISO 4 |
| Slip resistance (DIN 51130) | R9 |
| Slip resistance (EN 13893) | DS class (µ ≥ 0.30) |
| Reaction to fire (EN 13501-1) | Bfl-s1 |
| Reaction to fire on fibrecement substrate (EN 13501-1) | Bfl-s1 |
| Reaction to fire on woodchip substrate (EN 13501-1) | Bfl-s1 |
| Reaction to fire on gypsum substrate (EN 13501-1) | Bfl-s1 |
| Underfloor heating | Yes (maximum 27°C) |
| Castor chair effect (ISO 4918) | No damage |
| Furniture leg effect (ISO 16581) | No damage |
| Chemical resistance (ISO 26987) | Excellent Resistance |
| Thermal resistance (in m².k / W) | 0.01 |
| Color fastness - light (ISO 105-B02) | 7 |
| Residual indentation | 0.10 mm |
| | |
| --- | --- |
| Formaldehyde emission (EN 717-1) | E1 (≤0.124 ppm) |
| REACH | Yes |
| BREEAM rating | A+ |
| Phthalate content | Phthalate-free |
| TVOC emissions after 28 days (ISO 16000-9) | Platinum (≤ 10 µg / m³) |
| TVOC RTS emission class | M1 |
| TVOC - SCS Floorscore | Yes |
DOWNLOAD BIM FILE FOR IQ GRANIT SD
Get for free our BIM components for iQ Granit SD collection.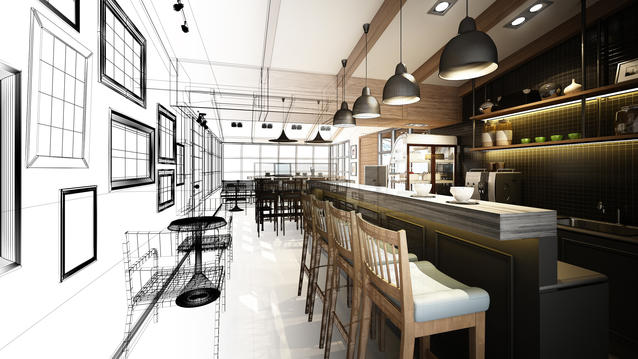 UNDERSTAND THE IQ GRANIT SD
iQ Granit SD is a permanently static-dissipative vinyl flooring for use in heavy-traffic laboratories, clean rooms and ESD-sensitive areas in hospitals. It delivers the perfect combination of stable and reliable conductivity alongside the proven durability of the iQ flooring range. It is specially designed to coordinate with the colors of the other products and accessories of the iQ Granit multi-solution family.
The iQ Granit SD Granit LIGHT BROWN is suitable for applications in: