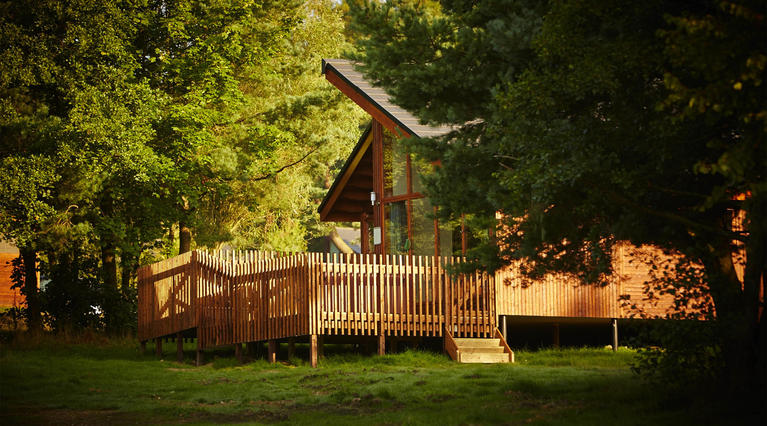 Claim a £10 voucher for every full roll purchased from our Contract Wood, Safetred Wood or Topaz Wood ranges. Every claim automatically enters you into our prize draw to win a weekend woodland escape for two.*
Terms and Conditions
Submission of any claims towards the Tarkett Woodland Wins incentive excludes the applicant and their business from participation in any other Tarkett customer incentive programme during the same period. 
Only the following Tarkett products purchased directly from participating distributors and/or Tarkett and invoiced within the qualifying period will be accepted.
Qualifying product ranges; Safetred Wood, Contract Wood and Topaz Wood. 
Claims will only be accepted with a completed Tarkett Top Deals claim form (Photocopies of the form are acceptable, additional copies are available on request from the Tarkett Marketing Department at: marketing@tarkett.com) and qualifying invoices.
The claim can involve purchases of a mix of the above ranges and may comprise of full roll purchases only. 
One £10 gift voucher will be awarded for each full roll of qualifying product purchased.
All qualifying product must be of first quality and invoiced by the participating distributor between 1st February and 31st May 2020. Invoices may only be submitted once in support of a claim.
No claims will be accepted after the 15th of June 2020. Late claims will not be accepted. Claims will only be accepted from the company named on the distributor invoice.
Only bona fide Flooring Contractors and Flooring Installers can take part in this promotion.
All claims will be verified. No cash alternative is available. 
Vouchers will be sent to the address stated on the claim form upon verification of invoices. Please allow up to 28 days from the date Tarkett Ltd verify a claim for the delivery of vouchers. Please contact Tarkett Ltd directly for confirmation of individual claim verification date. Claimants are wholly responsible for ensuring the correct contact and delivery details are submitted with their claim.
Tarkett reserve the right to amend or withdraw this promotion at any time.
This promotion incentive is not available to any public authority or buying group. It is our policy to ensure that the management of every business receiving this promotion is fully aware of its terms and conditions and it is only offered on the understanding that this scheme has the endorsement of the management. It is the responsibility of claimant/recipient to notify HM Revenue & Customs where appropriate. Offer restricted to United Kingdom and Channel Islands. This promotion is managed, controlled and administered by Tarkett Ltd alone and any correspondence concerning this promotion should be directed to Tarkett Ltd. 
All claims submitted to Tarkett for £10 gift vouchers will automatically enter the claimants name into a prize draw to win a weekend woodland escape for two adults. This prize is courtesy of Tarkett, working with Forest Getaways. The winner of this prize draw may spend their weekend at one of the following locations; Ardgarten Argyll, Scotland. Beddgelert, Snowdonia. Blackwood Forest, Hampshire. Cropton, North Yorkshire. Deerpark, Cornwall. Delamere Forest, Cheshire. Forest of Dean, Gloucestershire. Keldy, North Yorkshire. Sherwood Forest, Nottinghamshire. Strathyre, Scotland. Thorpe Forest, Norfolk. Bank holidays and school holidays for England/Wales and Scotland are strictly excluded from the weekend dates available.
Please contact Tarkett directly for any further information. marketing@tarkett.com