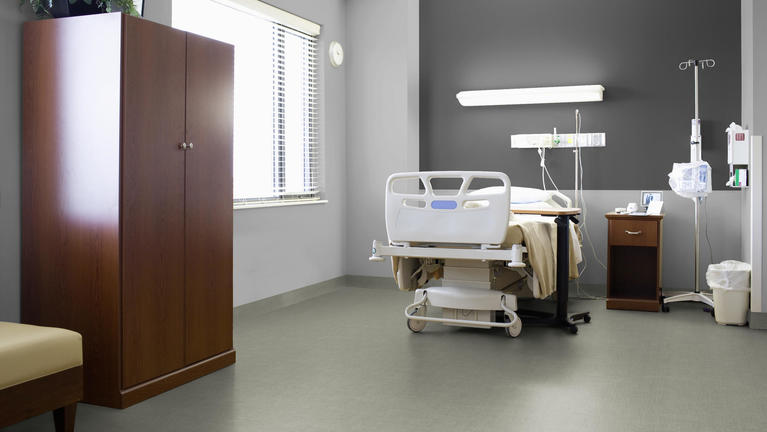 Tarkett Safetred products available from UK stock now
From our classic safety floor solutions to our designers choice, we have a range of safety floors in stock in the UK that provide both style and functionality.  
All of our safety flooring is slip resistant, we offer both R10 and R11 safety floors in classes A, B and C – meaning even when wet they offer increased slip resistance. Our flooring is phthalate free contributing to better indoor air quality, some of which produce VOC emissions 10 times below European standards.  Our reinforced surface protects against stains, is easy to maintain thanks to our new 'Smart Particle' technology and does not contribute to infection spreading.
Whether you are looking for a contemporary trend in wood species and colour, an elegant woven design, an optimistic colour with bright speckled chips or a traditional safety floor finish, we have a solution to suit in our UK stock.
As part of our Core Collection the following ranges/colours are in stock, in the UK, now:
Quasar 100 / Venus 110 / Jupiter 170 / Mercury 180 / Constellation 190 / Moon 210 / Comet 240 / Nebula 270 / Pegasus 280 / Pulsar 290
Silver 800 / Shale 805 / Battleship 810 / Ecru 815 / Sepia 820 / Cobalt 850 / Denim 855 / Onyx 895
Midnight 004 / Charcoal 005 / Mid Grey 006 / Light Grey 007 / Steel 008 / Sky Blue 012 / Latte 014 / Chocolate 015
Traditional Oak Light 001 / Traditional Oak Natural 002 / Traditional Oak Dark 004 / Trend Oak Natural 006 / Trend Oak White 007/ Beech Natural 009 / Traditional Oak Grey White 011 / Traditional Oak Middle Natural 012 / Traditional Oak Middle Grey 013 / Traditional Oak Warm 014 / Trend Steel Grey 015 / Trend Oak Smart Walnut 016
Limestone 002 / Smoke 005 / Pewter 006 / Anthracite 007 / Mist 008 / Steel 009