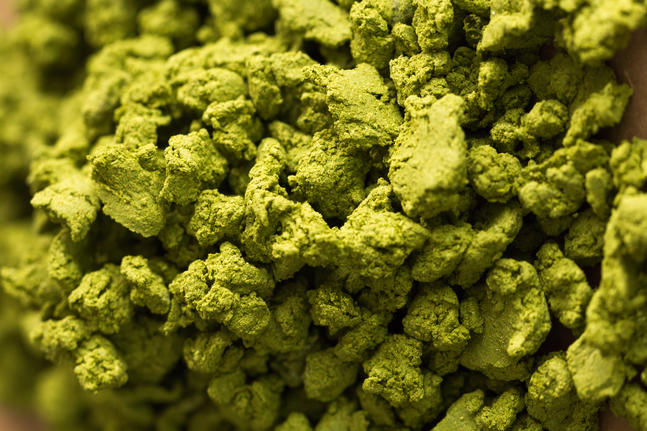 Can linoleum be recycled?
Moving towards a circular economy, whereby economic growth is decoupled from resource use, is vital as the global population expands, putting pressure on our world's finite natural resources. In 2017, nearly 90 billion tons of materials were consumed globally, and by 2050, this is predicted to double*. Recycling is an important way to keep materials in use for as long as possible, extending their life and conserving natural resources.
So how does this apply to the construction industry?
In Europe, construction industry players must strive to ensure that 70% of construction and demolition waste will be recovered, recycled or reused by 2020**. With linoleum manufactured by Tarkett, we are contributing to this journey by making recyclable flooring that can be captured and recycled at different stages throughout its lifecycle.
What is linoleum?
Let's start by defining what exactly is linoleum. Linoleum is a versatile flooring solution made from primarily natural ingredients.
Tarkett's linoleum is made from 94% natural ingredients, including linseed oil, pine rosin, wood and cork flour, calcium carbonate and jute, and manufactured at our Narni site in Italy. We use 36% recycled material (by weight), including 10% recycled Tarkett linoleum, together with recycled cork and wood. Our linoleum is environmentally friendly, with 100% of our ingredients positively assessed according to the Cradle to Cradle® eco-design framework. At our Narni linoleum factory, we are creating 100% recyclable linoleum flooring in a way that preserves natural resources and reduces the environmental footprint of production. Overall, Tarkett's Linoleum ranges achieve a Silver Cradle to Cradle® certification and the Originale range has reached a Cradle to Cradle® Gold certification.
Recycling Tarkett linoleum
Recycling Tarkett linoleum is part of our global sustainability strategy, "Doing Good.Together," through which we design sustainable flooring that can be recovered, recycled and transformed into new products.
We take every opportunity to recycle our linoleum, helping to create high quality raw materials for new Tarkett linoleum. Overall, we recycle 1,600 tons of linoleum annually at our Narni site.
This starts at the production stage, where we capture production off-cuts and recycle them into a powder for use in new Tarkett linoleum products. In the case of our Linoleum Silencio range, we also sell production off-cuts to a local company that makes packaging, including the caps for a safe handling of our rolls, that we buy back, helping to prevent waste.
We aim to ensure that zero production waste is sent to landfill by 2020.
Secondly, post-installation off-cuts can be recycled. At installation jobsites, flooring off-cuts can represent up to 10% of the overall flooring rolling rolls. These off-cuts represent an important opportunity for us to be collected and recycled in order to preserve natural resources and keep healthy materials in use for longer. We consolidate off-cuts from multiple locations in Europe, and send them to Narni for recycling. Our efforts also support European Union's goal to recycle 70% of construction waste by 2030.
To increase the volume of post-installation cuts recycled, we invite our customers to be active in the process. This means raising awareness among our customers that managing off-cuts through our ReStart® take-back programme is the optimal way to manage their flooring waste, as part of their journey towards circular economy. We are determined to help lead this change, so that in time, recycling post-installation as well as post-use flooring becomes an automatic decision for our customers.
Finally, we are taking our efforts to the next level by researching how best to recycle post-use linoleum. This presents an industry-wide challenge, as linoleum flooring is typically glued into place. We are therefore innovating to find a way to separate the glue from the linoleum, so we can recycle it effectively.

*World Economic Forum, 2018 https://www.weforum.org/press/2018/01/leaders-unite-to-fight-waste-and-pollution-amid-warnings-of-18-tonnes-of-natural-resources-extracted-for-every-human-on-the-planet-in-2050/
**European Commission http://ec.europa.eu/environment/waste/construction_demolition.htm

Read more about our Tarkett Linoleum range or about our "Doing Good. Together." sustainability strategy: