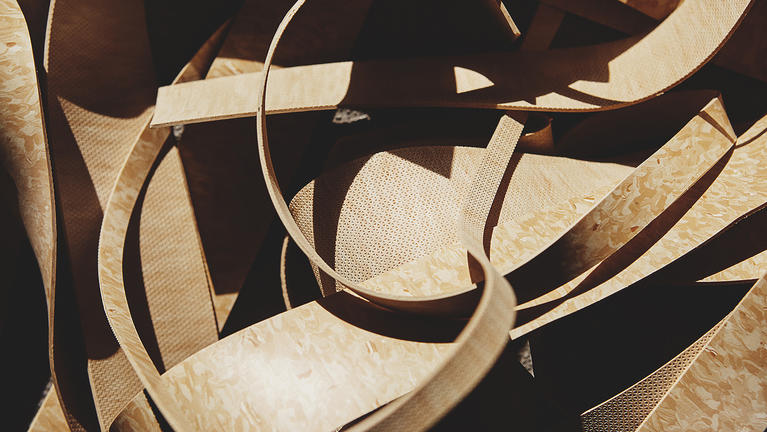 Closing the Loop by following Circular Economy principles
As the world's population grows, the pressure on natural resources and the environment is set to increase. We are Closing the Loop. We help you to manage your flooring waste while contributing to safeguard the world's natural resources and protecting the environment.
We turn flooring waste and secondary materials into high-quality new products.
We have transformed our business to accelerate our journey to a more regenerative, ecologically conscious economy – the circular economy – by eliminating waste throughout our products' life cycle
We transform waste into high-quality resources.
In 2017, we used 160,000 tonnes recycled materials as raw materials which represent 12% of our raw materials purchased.
As an example, our HE Tapiflex ranges contain from 21% to 30% of recycled content.
We partner with other industries:
- With Aquafil to recycle discarded fishing nets in our carpets
- With local water companies in the Netherlands to recover chalk residues from the water treatment process into our carpet backing
- With the car industry in Italy to source PVB from end-of-life car windscreens for modular resilient tiles
By 2020, we aim to send zero industrial waste to landfill. In 2017, we reduced production of non recycled industrial waste by -31% vs 2015
We also aim to double the volume of collected post-installation or post-consumer flooring products, compared to 2010.