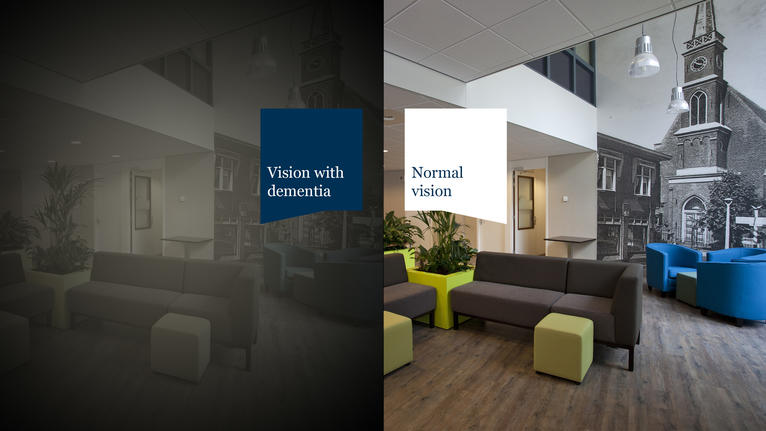 Designing for Dementia with Tarkett's Virtual Reality Tool
Caring for the elderly is one of society's greatest challenges. Even though science and research have enabled us to live longer and healthier, there comes a time when a person's reduced autonomy may make it necessary to move into a care facility. Architects and Designers can contribute to overcoming these challenges by designing with elderly people's individual needs in mind.

Thanks to design, colour, contrast, texture and materials that are adapted for elderly people, including those residents with Dementia, a space can be made to be stimulating, welcoming and comfortable to live in. It can also play a key role in overcoming resident anxiety and slips, trips and falls by making spaces easier to navigate.

Endorsed by leading dementia experts and reported by the national news, request to see our 'one-of-a-kind' specification tool that takes into account the 12 Dementia Design Principles and allows for true empathy-based design.