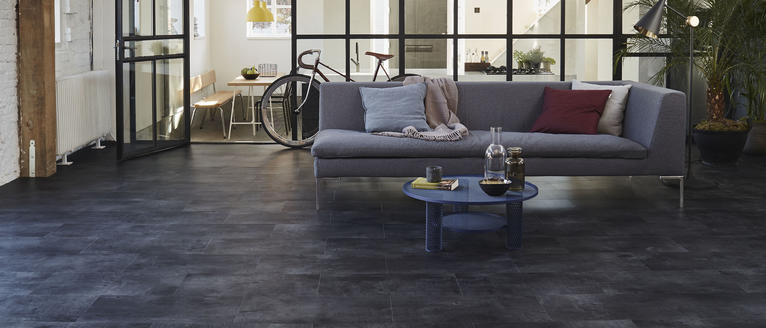 Floors that make a house a home
A home must meet many different kinds of needs and this places demands on the choice of floor, among other things. In some rooms, functional requirements for durability are most important, while in others design, feel and a personal expression are more important. The appearance of the floor affects how the room and the home are perceived and the properties of the floor affect the feeling of walking on the floor.
Recommended floors for homes
Parquet and wooden floors
Discover the beauty and the great variety in our collections of parquet floors and wooden floors. The collections are developed to match current interior design trends and styles for a stylish home.
Luxury Design Tiles with unlimited potential
When it comes to our LVT floors, the design possibilities are almost endless. The floors are manufactured in both plank and tile formats in a variety of colours, patterns and qualities.
A natural floor is a natural choice - Etrusco xf²™ Linoleum
One of the most sustainable flooring solutions on the market, our linoleum is made with up to 97% of natural raw materials. It is treated with our unique xf² surface protection for extreme durability, easy cleaning and cost-effective maintenance.
Carpet tiles for communal spaces
Commercially suitable carpet tiles perfectly suited for communal areas in residential environments. DESSO has over 60 years of experience innovating sustainable carpet tiles for all environments.
Tarkett produces award-winning broadloom and rugs with a flair for design and a reputation for superior quality. Our tufted broadloom products epitomize smart design and performance.
Safety floors for a slip-free home
Tarkett has decades of experience manufacturing UK made slip resistant safety floors with designs that are suitable for a home, such as wood and stone effects.