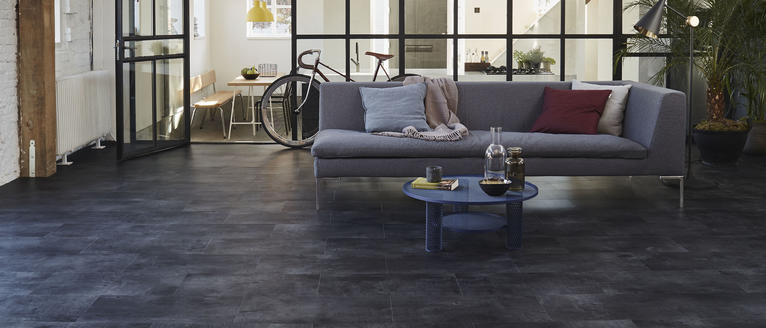 Floors that make a house a home
A home must meet many different kinds of needs and this places demands on the choice of floor, among other things. In some rooms, functional requirements for durability are most important, while in others design, feel and a personal expression are more important. The appearance of the floor affects how the room and the home are perceived and the properties of the floor affect the feeling of walking on the floor.
Discover the beauty and the great variety in our collections of parquet floors and wooden floors. The collections are developed to match current interior design trends and styles for a stylish home.
New, durable vinyl floors for home environments
Vinyl flooring is a practical floor with many different designs that suits most people. The material is durable, easy to care for and comfortable to walk on. The floors fit extra well in rooms with large everyday wear, such as in the kitchen and hall.
New design concept for parquet flooring - Herringbone pattern
With the Segno collection, we take the development of oak parquet to the next level. Segno combines our quality in materials and finishes with a new design concept that can be used to create the perfect floor for any type of environment.
Recommended floors for homes
Choose from classic woods, such as oak and ash, and new exciting designs with different colours, treatments and characters. Choose between varnish and oil that protects and makes the floor surface shiny or matt.
Cushion vinyl flooring for home
We at Tarkett have been manufacturing vinyl floors since the 1940s and many of our vinyl floors have become iconic. Therefore, we have collected some of our most popular patterns and added a number of new ones.
When it comes to our LVT floors, the design possibilities are almost endless. The floors are manufactured in both plank and tile formats in a variety of colours, patterns and qualities.