Re-define authenticity with iD Inspiration
In a rapidly changing world, we collectively have an opportunity to rethink and reinvent the way we live and transform our indoor spaces to promote healthy living. We have imagined iD Inspiration for this new world. The collection delivers enhanced modularity that enables agile transformation of space to meet the evolving demands of work and life without compromising on health and the environment.
Meanwhile, its nature-inspired colours and themes – heightened by the ultra-realism of high definition printing – help to achieve feel-good interiors.
iD Inspiration, designed to make your flooring creation process easy.
Scanned from nature through the meticulous sourcing of high quality raw materials, our Naturals designs are digitally printed and display a high definition with non-repeating motifs for up to 12 m².
Authentics are embossed in register, a technology which engraves effects onto planks and tiles. The embossed pores perfectly echo the high definition printed image, resulting in finishes that are ever-more realistic.
Classic gravure printing has stood the test of time for decades. Our Classics designs showcase our most acclaimed materials and colour harmonies.
Capture the beauty of wood and stone
The new iD Inspiration sets an unprecedented milestone in the design of modular vinyl collections. Our advanced digital printing technology enables us to reveal the most subtle details of wood and stone to make each plank or tile unique in grain, texture and colour. Most importantly, it enables you to choose the best of natural designs embedded in the highest-performing vinyl materials.
High definition flooring with non-repeating motifs for up to 12 m²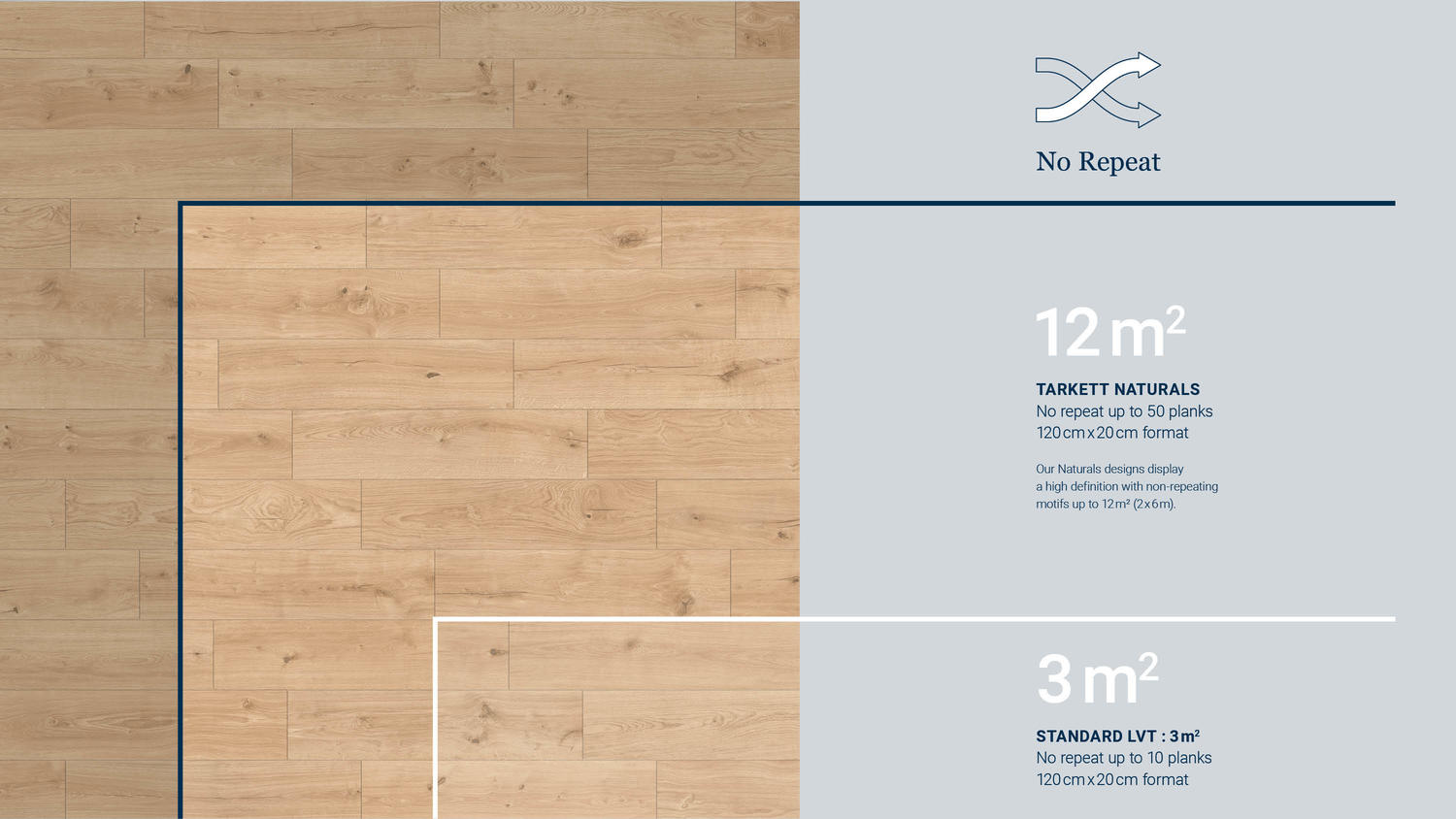 Best ultra matt finish
The flooring looks ultra-realistic from all angles and reflects less light.
Unequalled resistance
Our new TEKTANIUM™ PU coating delivers unequalled resistance to scratches, abrasions, wear and stains.
The TEKTANIUM
'Best in class' technology ensures that our floors are easy to clean in high traffic applications.
TEKTANIUM™, a true breakthrough technology
iD Inspiration features our new TEKTANIUM™ PU coating which uses a proprietary polymer system - of protection that delivers unequalled resistance to scratches, abrasions, wear and stains. Moreover, it offers an ultra matt finish which is consistently visible from all angles. By mixing ultra matt effect with excellent resistance and durability properties, the surface of your flooring appears more realistic and lasts longer. TEKTANIUM™ is the only PU coating to combine all these features, so there's no need for compromise.
If you wish to make your project extra special, you can create an exclusive customised flooring with our designers at the Tarkett design lab. The collection offers near endless combinations. Every aspect of the product is customisable with all decors.
• PRE-DEFINED SERVICE
• À LA CARTE SERVICE
Customised designs are available on MTO (make to order). Please check with your sales representative for specific timing and customisation terms and conditions. All projects will have to be evaluated individually.
Interested in learning more about our iD Inspiration collections?