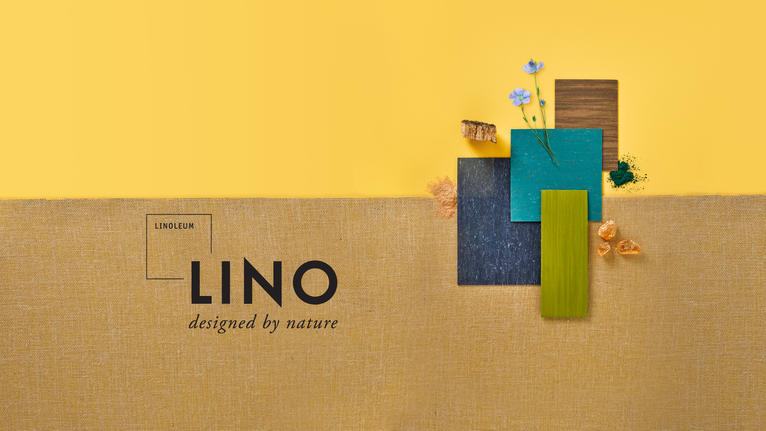 Our new Linoleum collections are both stylish and sustainable!
Let Nature take its course with Tarkett's new linoleum flooring and wall designs and features
Tarkett linoleum and its new collections combine heritage and innovation to offer a naturally phthalate-free and 100% recyclable flooring solution. Since 1898 in Narni, Italy, linoleum has been produced with natural ingredients such as linseed oil and jute, with the same original recipe.
 
The new Lino Originale collection is Cradle to Cradle ® Gold certifiedTM. Tarkett linoleum now comes in a complete solution with the new LinoWall wall-approved solution. The single-layer design and unique xf²™ surface treatment offer unrivalled durability and are ideal in heavy traffic environments. From the floor to the wall, whether you need a compact, acoustic or conductive option, let the variety of design patterns and colours inspire you!
A renewed collection
• Modern colours and patterns that offer unlimited mix and match options
• Available with our xf²™ surface-treatment technology for an excellent resistance and easy maintenance.
Trentino, a brand new design
• A subtle semi-directional pattern mixing modernity and tradition
• A main marbled colour with two contrasting tones gives this design depth.
The new Originale collection, 100% natural
• The first and only Cradle to Cradle® Gold certified linoleum
• Minerale and Vegetale, 2 striking new designs with natural pigments from renewable organic sources
• Available with our factory-applied, non-permanent, natural and non-PU surface treatment, Essenza
LinoWall, the first wall-approved linoleum
• The first and only wall-approved linoleum featuring Bs2-dO fire certification
• A complete solution with co-ordinated design possibilities for a direct match between wall and floor
• Comes with our xf²™ surface-treatment technology