We're all about second chances
Post-industrial medical blister packaging and mobile SIM cards, the chalk that's filtered out of drinking water, the PVB films from old car windscreens, even discarded fishing nets. This may sound like an odd collection of rubbish, but these items actually contain valuable materials that can be used again. It's why, at Tarkett, we collaborate with partners working on innovative ways of extracting valuable materials from used products that we can bring back into our supply chain.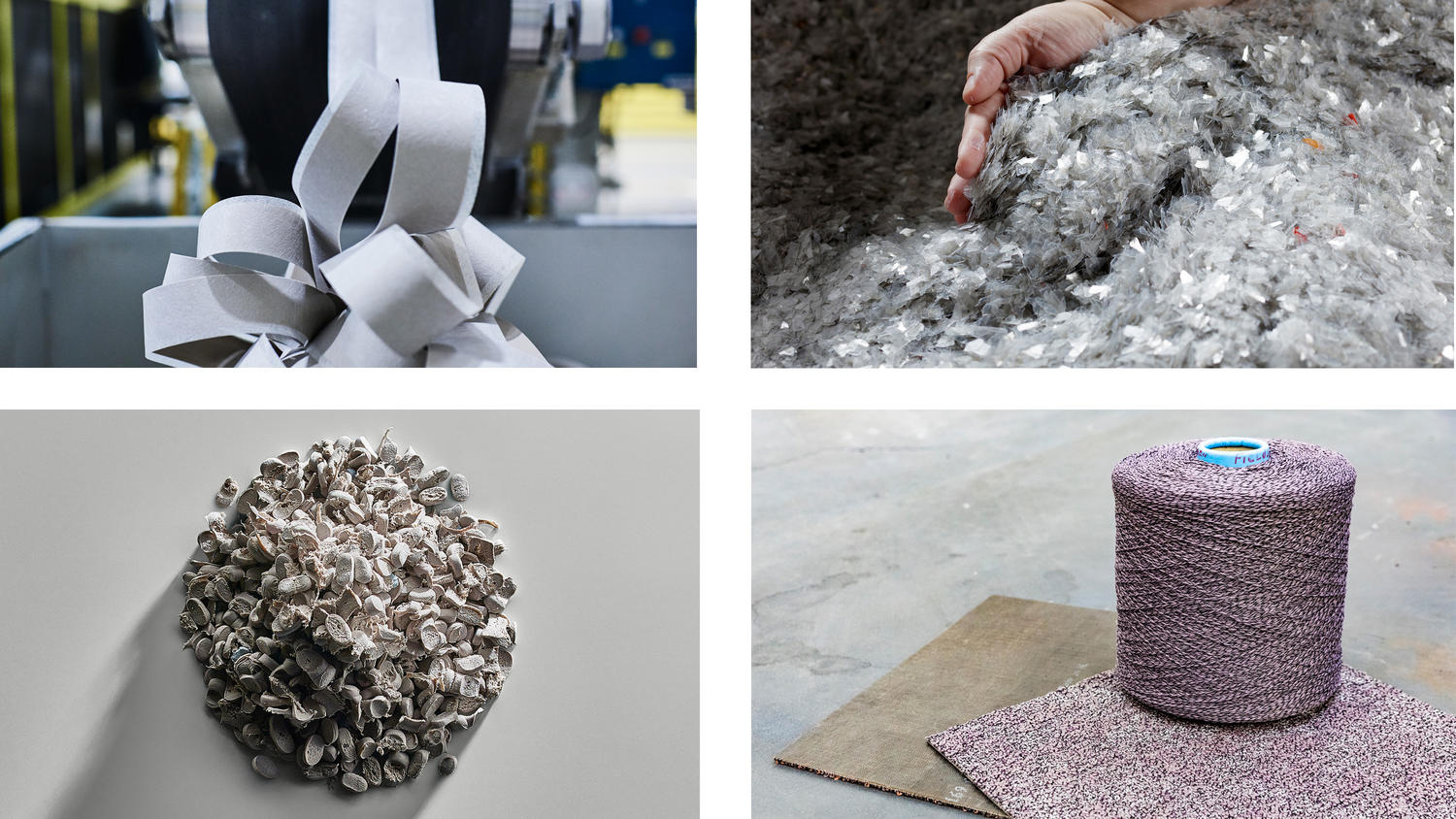 It's all part of our commitment to a circular economy approach, which means closing the loop on waste. Of course, that starts close to home with the eco-design of our own products. Ensuring that when they reach end-of-life, the valuable materials they contain are able to be extracted as easily as possible and used again. At Tarkett, our ambition is that in the future, our flooring is 100% recyclable. But closing the loop on waste also requires a bit of lateral thinking! It's why we collaborate with other industries to find otherwise wasted by-products that might be useful to us – like upcycling the chalk residues from the processing of drinking water into chalk stabiliser for our Cradle to CradleTM certified Gold EcoBase carpet backing.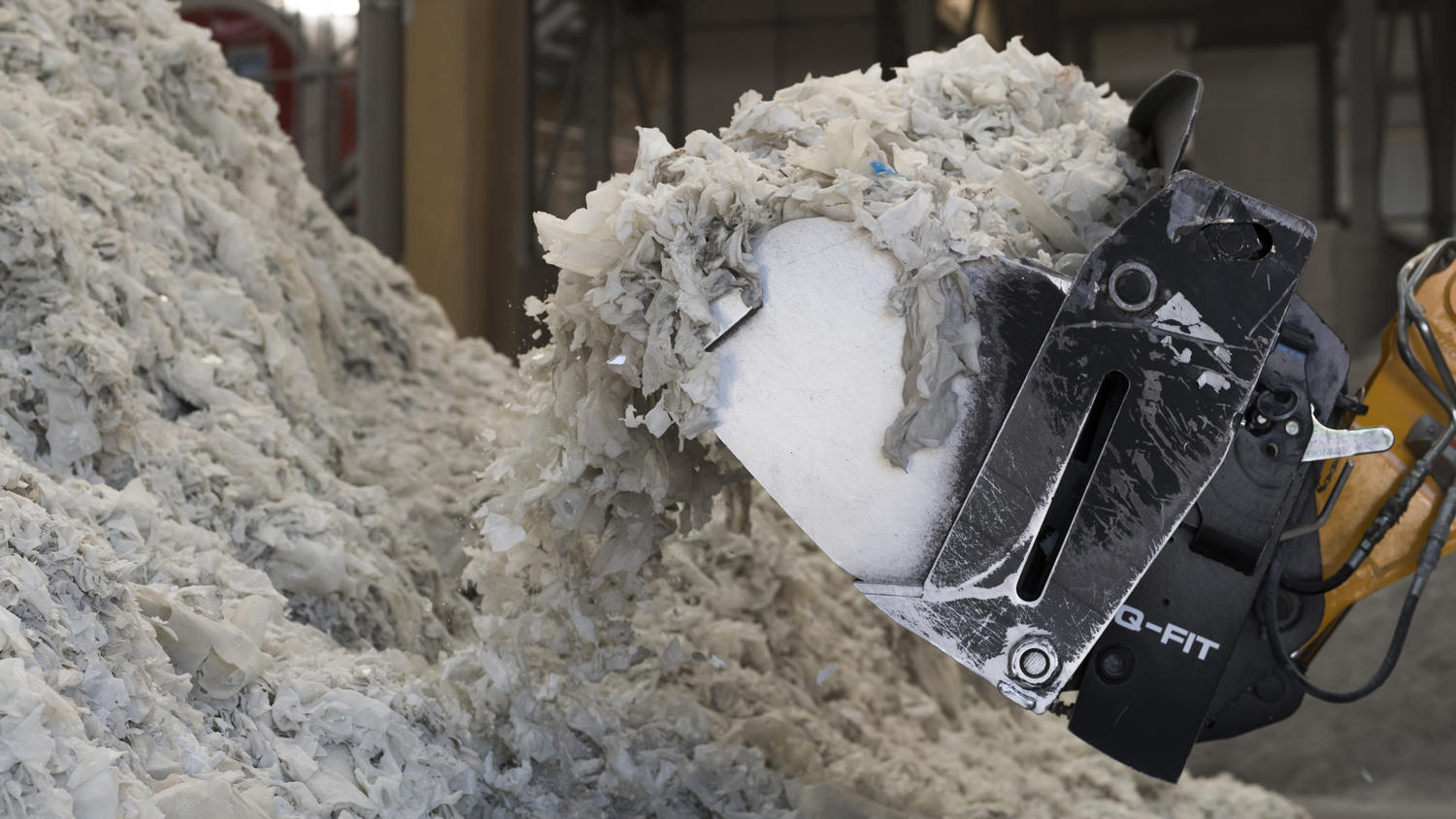 Because when it comes to waste, every scrap saved and reused makes a difference. It not only conserves the world's natural resources, but helps to tackle climate change by cutting out the vast amounts of energy and water needed to extract and process virgin materials. We're currently on target to have tripled the 10% amount of recycled content we had in 2018 by 2030, so we're constantly on the lookout for opportunities to switch traditional materials for high-quality recycled ones.
We know our passion for sustainability is something our customers share. It's why when you choose a Tarkett flooring solution, you're not only choosing a product that is beautiful, durable and proven to be of the highest health standards; you also have the peace of mind of knowing you're making a good choice for the environment and the future of our planet.
Just another way we're
Doing Good. Together.
126,000 tons
We used 126,000 tons of recycled materials in 2019 - 12% of the total volume of purchased raw materials
30% target
We target to reach 30% of recycled content in production by 2030
Green building labels
Recycled materials are a positive indicator when aiming for green building certification, like LEED, WELL and BREEAM
Climate Change
Using recycled content is also a key contributor to reducing our impact on climate change.
Read more
ReStart®
Learn about ReStart® programme, which takes-back and recycles installation off-cuts and used flooring.
Read more
iD Revolution
See how we are constantly on the lookout for opportunities to switch traditional materials for high-quality recycled ones.
Read more
Download our sustainability report
We're committed to creating a circular economy. Closing the loop on waste, preserving natural resources and reducing the impact of climate change.
Relentless scientific testing of materials and radical transparency for your peace of mind.
Leading the way in Indoor Air Quality, so you can breathe easy.