The office you will want to return to
Working from home has not only laid bare just how much we actually miss our colleagues, but also how our office could support us to work better and to feel better.
When it's time for us to return to the office, we will bring new routines and ways of working that yesterday's office is simply not equipped to accommodate.
So, it's time to envision the work environment anew. A place where we can safely keep our distance without feeling alone, where we can talk to one another without having to schedule a meeting or worry about whether we forgot to mute or unmute our microphone.
We need an office that promotes our physical health as well as our mental wellbeing. One that encourages lively discussions, collaboration and activity, just as much as it does quiet contemplation and clarity of mind.
Most importantly we need an office that we look forward to going back to. Not just on the first day but every day.
The pandemic has highlighted the important of health and wellbeing, and this is reflected in our wish to return to a safe office.
Amongst office workers in the UK, 51% select indoor air quality and noise as the two main concerns for workplace design.
Indoor Air Quality
Did you know that there are airborne particles in the air that you can't see?
These particles are linked to both asthmatic problems, but also more severe outcomes of respiratory illnesses such as Covid-19.
Tarkett's DESSO AirMaster is up to 4 times better at capturing these airborne particles than your standard carpet tile.
Indoor Noise Reduction
Noise continues to be highlighted as one of the most pressing concerns in the office.
Quieter environments prevent health problems occurring, reduce stress levels and improve concentration.
Tarkett's new DESSO SoundMaster Thrive backing is expertly designed to absorb airborne- and impact sound, helping to create quieter working environments.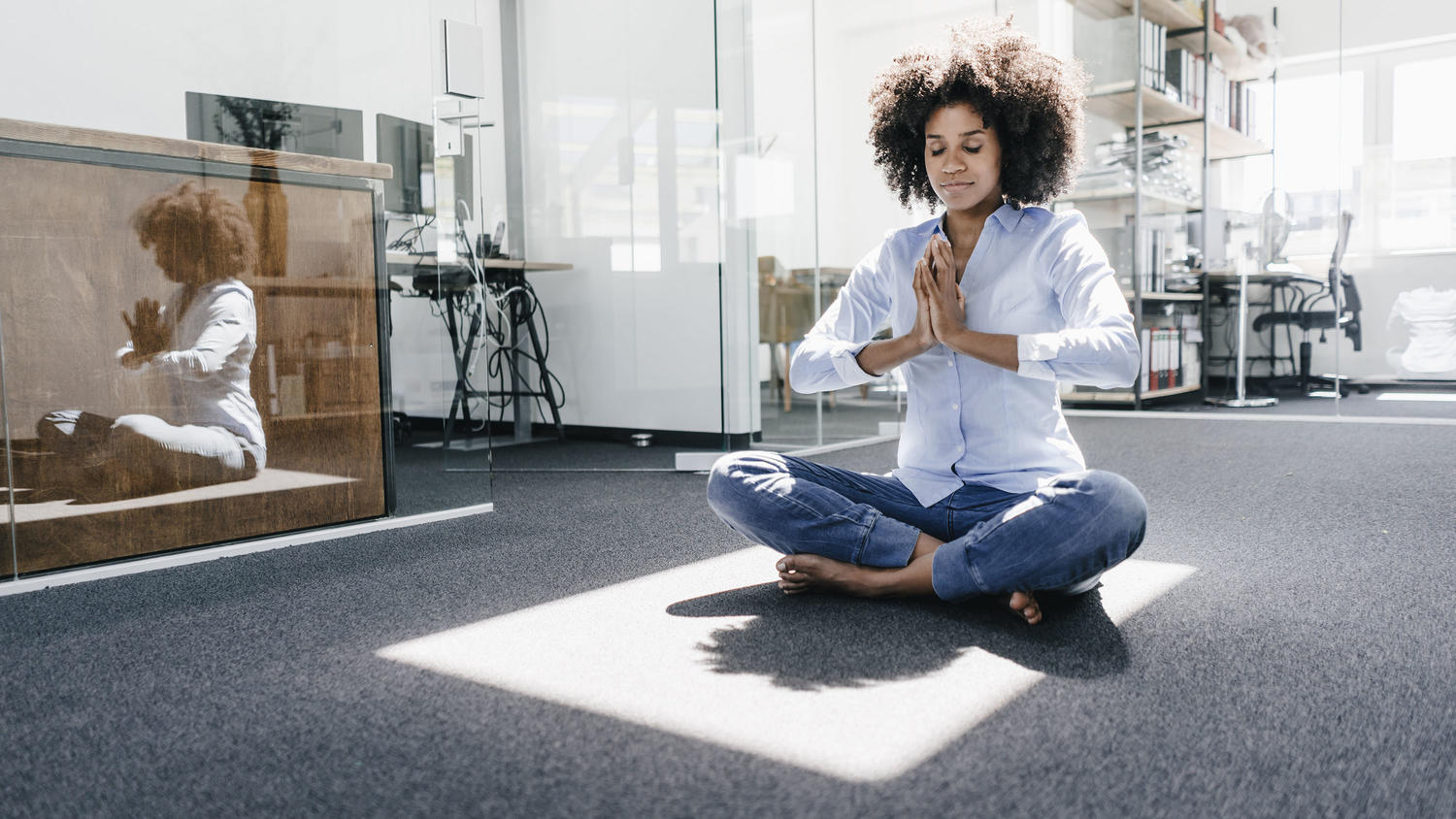 Office workers all over the world seem to have missed working together face to face - they now want a workspace that enables them to come together and collaborate.
Gensler's U.S. 'Work from home survey 2020' uncovered that 43% of employees think workplace culture has been negatively impacted by remote working.
DESSO Serene & Serene Colour
Our latest carpet tiles DESSO Serene & Serene Colour are designed to put a human touch to workplaces, that gives unprecedented control of a space's visual layout and atmosphere.
SoundMaster Thrive
Tarkett's new backing for Carpet Tiles, DESSO SoundMaster Thrive allows you to create collaborative areas that minimises the noise and disturbance for other colleagues.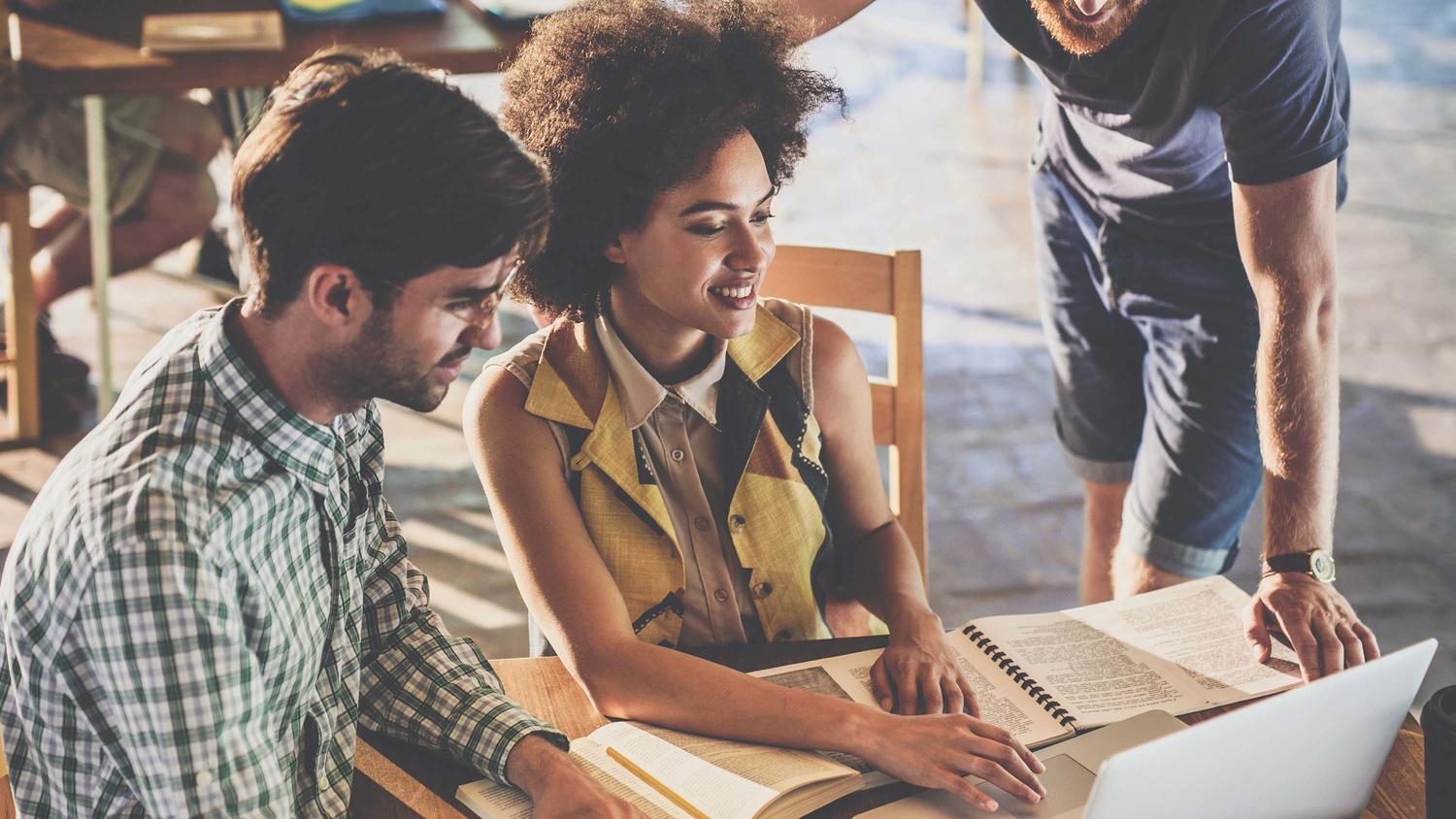 70% of workers in our global study are more mindful of their impact on the environment now, compared with pre-Covid-19.
Office workers want to work for responsible and sustainable employers, and are expecting their organisations to make choices that ensures that there is a better world for future generations.
At Tarkett, we are offering sustainable flooring solutions that improve the environment indoors while duly caring for the outdoor environment in its design and manufacture.
Recyclable. Endlessly.
Tarkett works for a circular economy and develops products made of good materials that contribute to a good indoor environment. 
We are convinced that circular changeover is the right strategy to save the earth's resources, reduce the amount of waste and help slow down global warming.
The Circular Economy can only be unlocked through recycling of products at the end of their life cycle. This is why we are continuously increasing the amount of products in our portfolio that are 100% recyclable. 
Reference Cases
It's easy to talk about sustainability, but more important to show what you are doing. In our selection of reference cases, we have collected our best stories where we take back flooring at the end of its life cycle.
In each of these stories, the material of the recycled products have been reused in new products.
DESSO Serene & Serene Colour | 100% Recyclable
Our latest Carpet Tile Collection for offices can be fully recycled at the end of its life cycle. This means that every fibre of the carpet tile, can replace a fibre that would have been sourced from raw materials otherwise.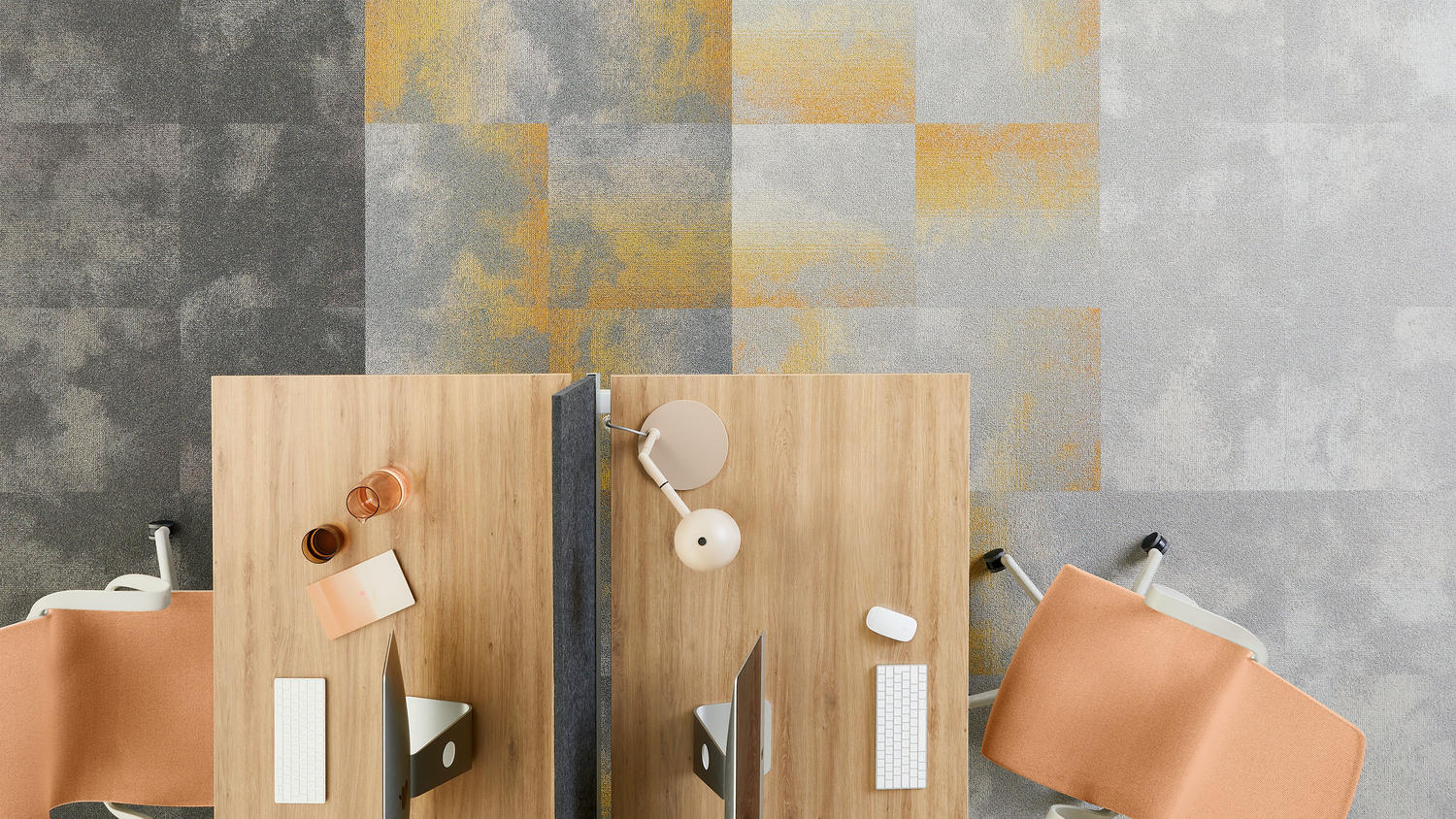 Imagine the office you will want to return to? Is it different to the old-school open space office with rows after rows of desks, failing to inspire and without being tailored to your needs? Probably.
During the pandemic, people have worked from home and developed their own individual work habits. As we move forward, people will want and need a designated work space. We crave structure, yet demand flexibility. We want our work space to be designed for our individual needs – which means it needs to be designed to suit the different activities that we will be doing.
When we want to focus on our task, we need to have access to a space where we can work without being disturbed. When we need to be creative, we want access to a space that can inspire, and when we want to collaborate – we need access to collaborative spaces.
At Tarkett, we have manufacture one of the largest ranges of products on the market, with a vast amount of materials. These can be used to create exactly the flexible spaces that office workers will want to return to.
Tarkett Fusion
Tarkett has one of the broadest ranges of products on the market and provide almost any material for flooring. Our Fusion concept offers a dynamic approach that combines our luxury vinyl tiles and DESSO carpet tiles, opening up a whole world of design possibilities.
iD Inspiration | LVT
Tarkett's latest LVT collection iD Inspiration delivers enhanced modularity that enables agile transformation of space to meet the evolving demands of work and life without compromising on health and the environment.
DESSO Serene & Serene Colour
Tarkett's latest carpet tiles Desso Serene & Desso Serene colour is designed to give designers full flexibility in the design process – allowing for designs to be built as desired, and ensures a connecting fluidity between individual interior spaces.