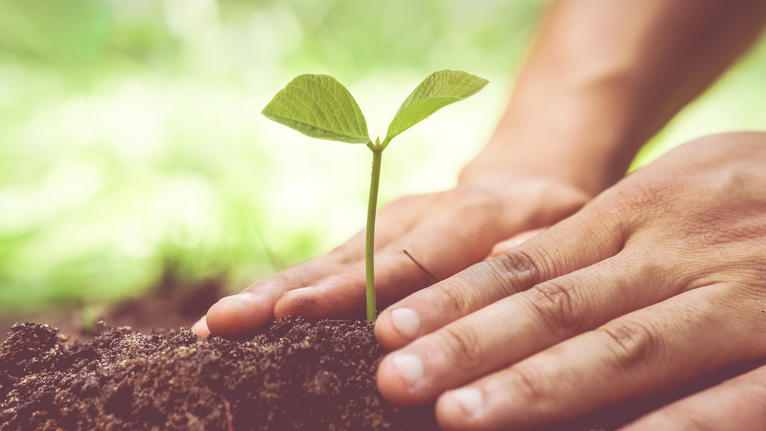 Committed to sustainability
With the challenges ahead of us due to climate change and resource scarcity, we need more than ever to re-think the way we design and produce our floors. This is why sustainability is integral to our corporate vision.
As members of the World Economic Forum and the United Nations Global Compact, we work hard to consider the impact of our products and manufacturing activities on people and the environment at every stage of the lifecycle.
Moving towards the circular economy
Moving towards a circular economy model involves changing our mindset from a one-off use and disposal of resources to a repeated re-use of resources, thereby making the end of a product cycle the beginning of the next one.
We are proud to be the the first flooring company to transition to the circular economy model. We have already received various awards from leading NGO's promoting positive impact such as the Circular Economy Institute for the new solutions that we have implemented. Comforting us on our tracks to lead our partners, clients and competitors towards a more responsible way of producing and doing business.
Closed-loop circular design
Because we believe that we must go beyond having a neutral impact on the environment, we use the closed-loop circular design model that promotes the use of good materials, resource stewardship, people friendly spaces and the re-use and recycling of products and materials to eventually have a positive impact on the planet and the people.
Good materials : We design our products with materials that respect the health of the people producing, installing and using them. We also make sure they are recyclable and protect the environment. You don't have to take our word for it, we provide simple and clear information about our floors, identifying upfront the amount of natural, renewable, and recycled materials

Resource stewardship : We optimise our use of resources, such as water and energy, and limit our emission of greenhouse gas during our manufacturing activities. We closely monitor consumption and recycling levels. Our products are manufactured to the highest environmental standards in ISO 9001 and ISO 14001 certified facilities

People-friendly spaces : We are committed to better living spaces promoting healthy indoor environments and well-being. Our notable achievements are the unique dust capture system in carpets, and the generalized use of phthalate-free plasticizers and minimal volatile organic compound (VOC) emissions levels in our vinyl floors

Reuse and recycling : Reusing and recycling post-industrial and post-installation waste, as well as used products, participates to waste reduction and promotes a new life cycle with quality materials. Our Tarkett ReStart take-back programme, the largest flooring recycling programme in the world, recycles over 9,000 tonnes per year.