Tarkett – Experts in Education Flooring
With a global presence and more than 30 years' experience supplying flooring for education in the UK and Ireland, Tarkett are the experts you can rely on. Offering the widest range of flooring solutions on the market we have products to suit your needs. Our ongoing commitment to delivering high quality products that contribute to healthy indoor spaces makes Tarkett the right choice when it comes to flooring in education.
Creating healthy learning environments
Buildings that are easily accessible and welcoming improve quality of life for both students and staff and may enhance learning. Greater awareness of student health and well-being — especially among younger age groups — has put the fabric and environmental performance of school buildings under close scrutiny. Architects and designers now focus more on better use of natural light, specifying sustainable and healthier building materials, and harnessing renewable energy sources. While doing this, they must also work within budgets that are often under pressure.
To study effectively, students must be able to concentrate for long periods. The learning environment can help them keep alert and focused by providing natural light and reducing noise from neighbouring rooms. Colour and decor can encourage a receptive mind-set and direct attention towards work on tables and the teacher's board or screen by creating gentle contrasts with the floor and walls around them. 
Every space in an education facility has specific needs. Talk to your local Tarkett representative to select the right solution for your application.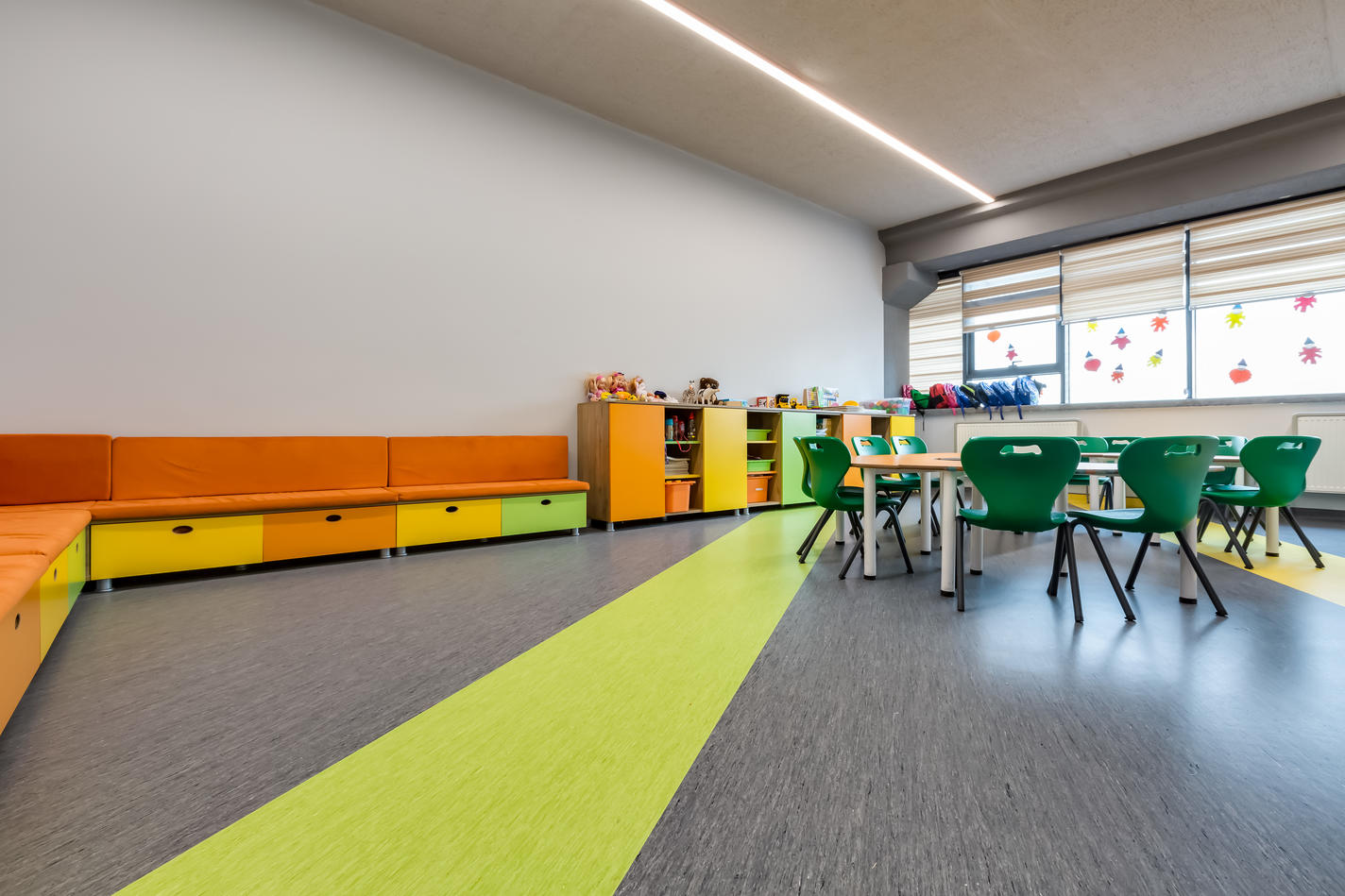 Indoor Air Quality
Indoor Air Quality has become a massive focus in the last decade. As we spend more and more time indoors it's vital we pay attention to the products we surround ourselves with. Improvements in Indoor Air Quality can show improvements in productivity, attentiveness, reduce the impacts of Asthma and allergies, and improve attendance rates – all great benefits to help students learn.
At Tarkett, we strive to contribute to people's health and wellbeing by improving Indoor Air Quality. We are committed to designing high quality, healthy and sustainable flooring solutions. 
Ideal for education facilities, we have developed an innovative carpet tile solution that can improve Indoor Air Quality by capturing and retaining fine dust particles which can trigger asthma and allergies. DESSO AirMaster® has received Gold logo certification from German test institute GUI, which specialises in indoor and outdoor air quality analysis.