Tarkett Fusion for Workplace
Flooring solutions fit for today's dynamic workplace
Created with today's human-conscious workplace in mind, Tarkett Fusion brings together high-quality, responsibly manufactured carpet and resilient flooring in one convenient, multicategory offer.
Tarkett has more than a century of expertise designing extensive flooring solutions for diverse workspaces. Pair our unrivalled customer insight and in-depth workplace research with our comprehensive range of carpet tiles, modular vinyl, homogeneous vinyl, wood and linoleum flooring, and discover endless possibilities that fit together seamlessly to suit your contemporary workspace.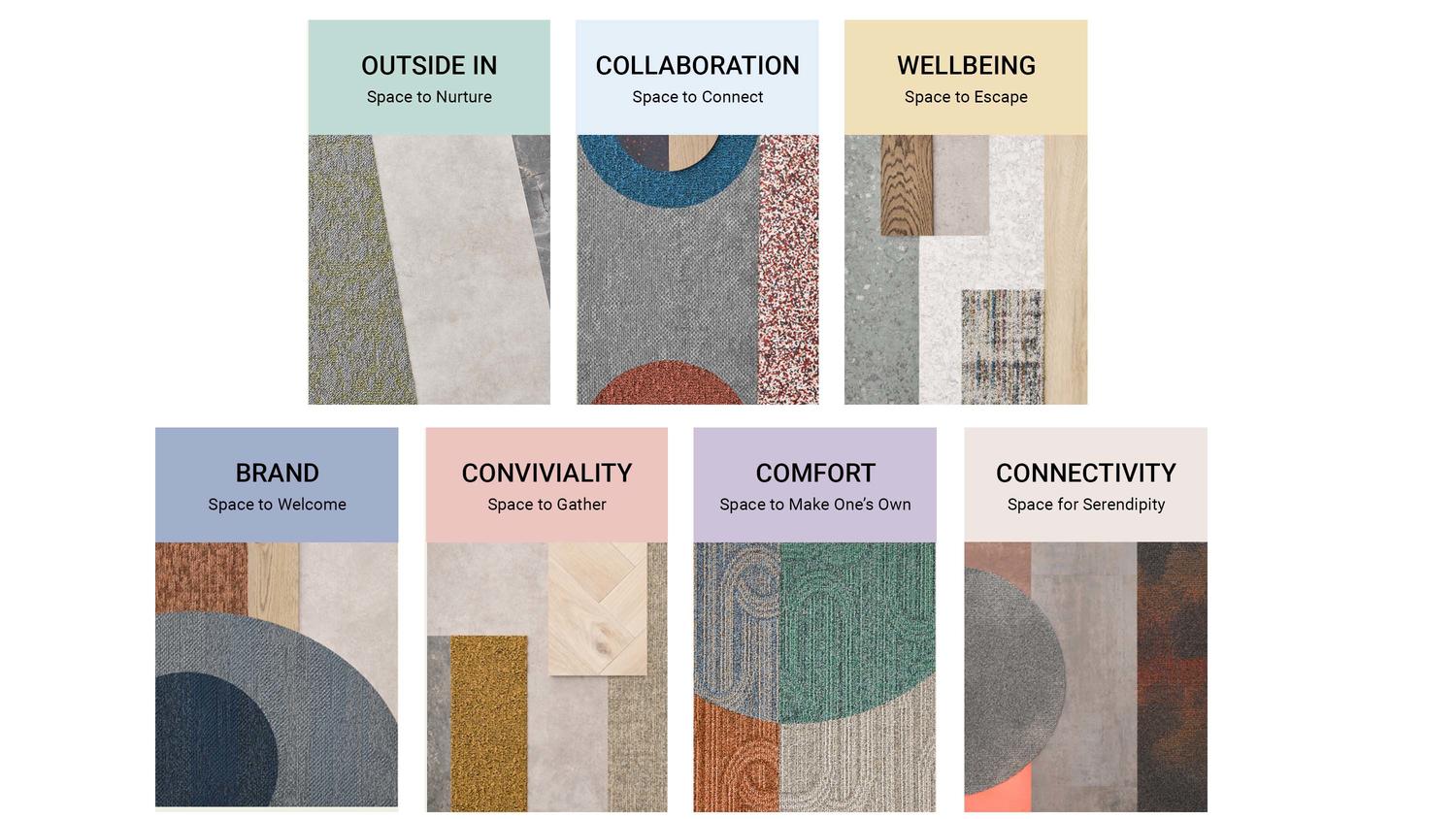 Driven by research. Designed by Tarkett.
Through independently commissioned surveys, expert interviews and international webinars, Tarkett's ongoing research projects aim to map and understand people's changing views and experiences of work and the office worldwide. Based on the results of our global research into current workplace trends and developments, our seven Tarkett Fusion themes have been designed to respond to the issues faced by today's dynamic workplaces.
Multicategory flooring solutions for every workspace
With inventive patterns and an extensive offering of fresh colour palettes, DESSO carpet tiles work beautifully together with other Tarkett products, to create stunning and practical concepts for every space within a building.
Floor is the new playground with luxury vinyl tiles. Produced in both tile and plank format across a range of patterns, colours and styles, they offer endless layout possibilities thanks to their modular format.
Wood's beauty, strength and character bring authenticity and warmth to any interior. Equipped with a click installation system, wood floors are also easy to install and ready to use.
Composed of a single layer of vinyl, compact homogeneous vinyl floors are glued to the subfloor and welded. Compact homogeneous vinyl floorings are tough and ultra-durable solutions for heavy and very heavy traffic areas.
One of the most natural and sustainable flooring solutions on the market, Tarkett linoleum has been appreciated for its natural beauty, comfort and durability for over 150 years.