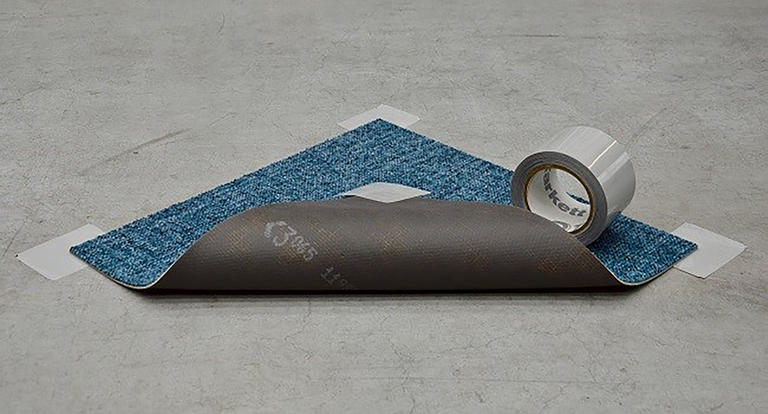 TarkettTape™: Easy, quick and clean installation of carpet tiles
TarkettTAPE™ changes the standard in carpet tile installation by offering maximum flexibility and adhesive qualities without using any glue on the subfloor.
Maximum flexibility
DESSO carpet tiles installed with TarkettTAPE™ can easily be removed. Because the tape sticks to the tile, and not to the floor, you can change your carpet tiles when needed or return them to us for recycling at the end of use.
TarkettTAPE™ leaves no traces on the subfloor, the tiles all stick solidly, creating a 'floating' floor that stays in place as long as needed. TarkettTAPE™ sticks straight from the roll, whereby installers find it quick, clean and easy to use. It has very low VOC-emissions (Volatile Organic Compounds)1, no odour, and no drying time. With these specifications, TarkettTAPE™ contributes perfectly to your sustainability goals.
1) TarkettTAPE™ has been tested and determined to be in compliance with CRI's Green Label Plus Indoor Air Quality Testing Programme.
Benefits
No drying time, no downtime
Easy to install, easy to make changes when needed
Resistant to moisture and temperature
TarkettTAPE™ sticks to the tile, not the floor
Leaves no traces on the subfloor and no residue
Less waste