Can recycling place us on the path to net zero?
A Greener Place
Recycling does and will continue to play a significant role in resolving the climate emergency, particularly as recycled materials generally have a much lower carbon footprint than new ones. But how do some of Europe's innovators harness circularity to make the world a greener place?
The past year has given us time for reflection. It has given many businesses the opportunity to think about how they can be more sustainable for the benefit of their employees, customers and the planet we call home.
Circularity has been defined as one of the key pillars within our Sustainability DNA here at Tarkett. Also known as the Circular Economy, it is a regenerative method of production that displaces the current 'take it and throw it away' culture – a culture that has undoubtedly compromised the planet's health in general. To put it simply, it is an outdated approach that certainly needs replacing.
Tarkett's Circularity
The recycling of post-installation and post-consumer flooring is a vital part of Tarkett's circular strategy. Closing the loop saves virgin raw materials, reduces the amount of waste that goes to landfill or incineration and has a substantial contribution to decreasing greenhouse gas emissions.
Over the coming years, recycling will continue to have a positive impact. It will also contribute to the net zero strategy. Net zero is all about "the balance between the amount of greenhouse gas produced and the amount removed from the atmosphere." That means net zero will be reached when the amount that is added isn't higher than the amount taken away.
Therefore, applying regenerative approaches and recycling existing materials is crucial to the net zero effort and reducing greenhouse gas emissions. Tarkett's Circular Selection exemplifies this: designing out waste and pollution, keeping products and materials in use and regenerating natural systems.
Tarkett has gone above and beyond in terms of its circular strategy by pioneering post-use recycling technologies to close the loop on its products. Tarkett process installation and post-use waste at its state-of-the-art recycling facilities across Europe. Here, old materials gain a new life as raw materials for new products, making them 'Recyclable. Endlessly.' Over 5,000 (98%) of our raw materials are third-party assessed according to Cradle-to-Cradle® principles, and they are good to the planet and phthalate-free.
Considering product waste is one of the main contributors to greenhouse gas emissions, adopting a circular approach is essential in achieving net zero.
A Fine Example
Tarkett is able to recycle a whole host of its products including post-use Carpet Tiles, HO Vinyl, Linoleum and Luxury Vinyl Tile (LVT), making us the leader of recyclable products in the flooring industry. We optimise the carbon footprint of our products to help our customers create sustainable buildings.
An example is Tarkett's Linoleum, which is made using 100% bio-materials and was our first Cradle to Cradle® certified product. Linoleum has been a floor solution of choice for many years, appreciated for its durability and natural beauty. That is why we wanted to make it a truly sustainable product, to give our customers a trusted material which is kind to the planet.
As certified by independently verified Environmental Product Declarations (EPD), our carbon negative 2.5 mm linoleum flooring goes beyond achieving net zero carbon emissions, delivering an environmental benefit by removing 0.58kg of CO2 from the atmosphere per sqm produced. Good for the people and planet, Tarkett's Linoleum flooring is just one example of a myriad of solutions that hit the mark on sustainability.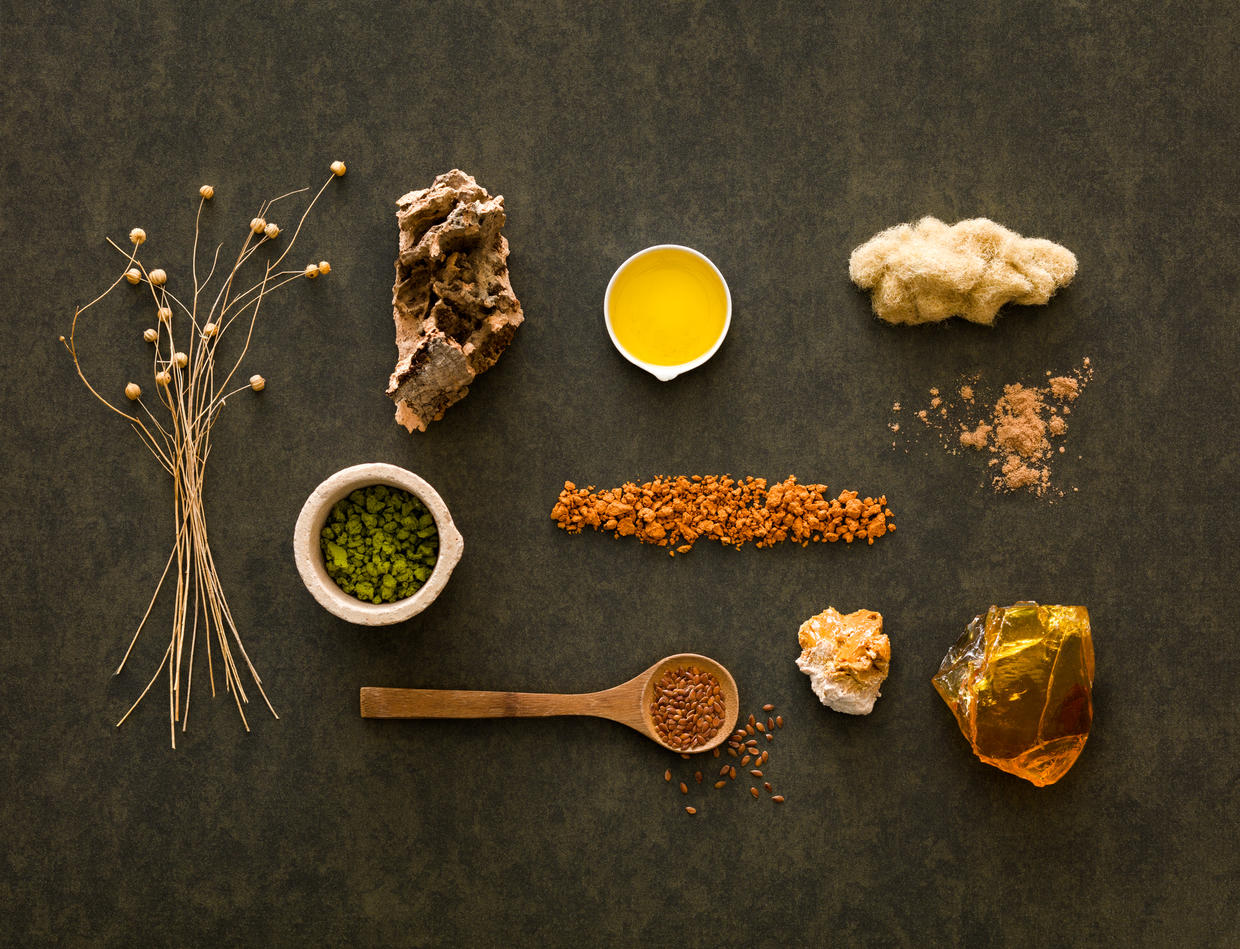 Natural Ingredients of Tarkett's Linoleum
Closing The Loop
Here at Tarkett we make conscious, proactive decisions. As well as being able to recycle, Tarkett upcycles the materials it uses from other industries such as chalk, fishing nets and Polyvinyl Butyral (PVB). If we take chalk as an example, Tarkett has partnered with drinking water companies in the Netherlands to upcycle waste chalk into stabiliser for our Cradle-to-Cradle Gold certified EcoBase carpet backing. Chalk is given a new lease of life as a raw material for a new product and continues to circulate in a 'closed loop'. So far, we have used more than 84,000 tonnes of chalk from this waste stream.
Harnessing circularity will certainly make our planet a better place, and recycling is a key ingredient within this move. It assures existing products can be given a new lease of life, eliminating the amount of waste we produce. From a net zero perspective, the benefits of circularity are huge. The quicker we can move away from the current 'throw it away' culture, the quicker we will help our planet and reduce our Carbon Footprint.
Recyclable. Endlessly.