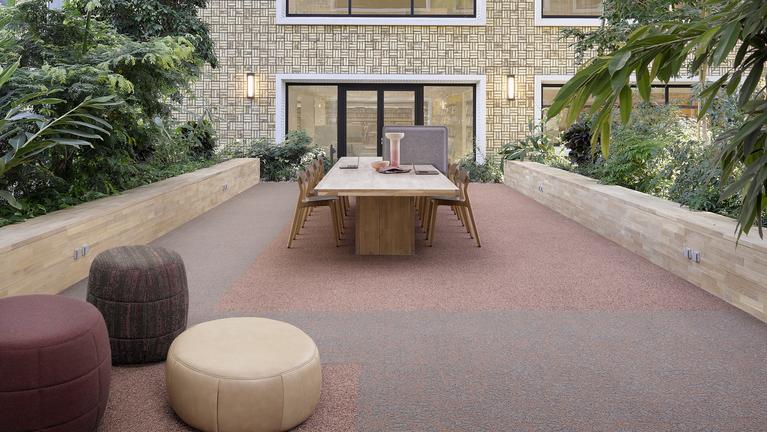 DESSO AirMaster Gold Carpet Tile Collection
DESSO AirMaster Gold Carpet Tile Collection
For Tarkett, developing carpets that help to contribute to improving people's health and wellbeing and protect the environment is central to both our innovation strategy and our longstanding Cradle to Cradle® commitment. In 2015, we became the first carpet tile manufacturer worldwide to achieve a Cradle to Cradle® Gold level certification for an entire product collection.
Today, we are taking a further step on our journey, combining our health and wellbeing commitment, Cradle to Cradle® expertise and reputation for innovative design to create the DESSO AirMaster Gold collection. With Cradle to Cradle® Gold certification and the same unique fine dust-capturing functionality offered by all DESSO AirMaster collections, it contributes even further to creating a healthier workplace and a more sustainable world.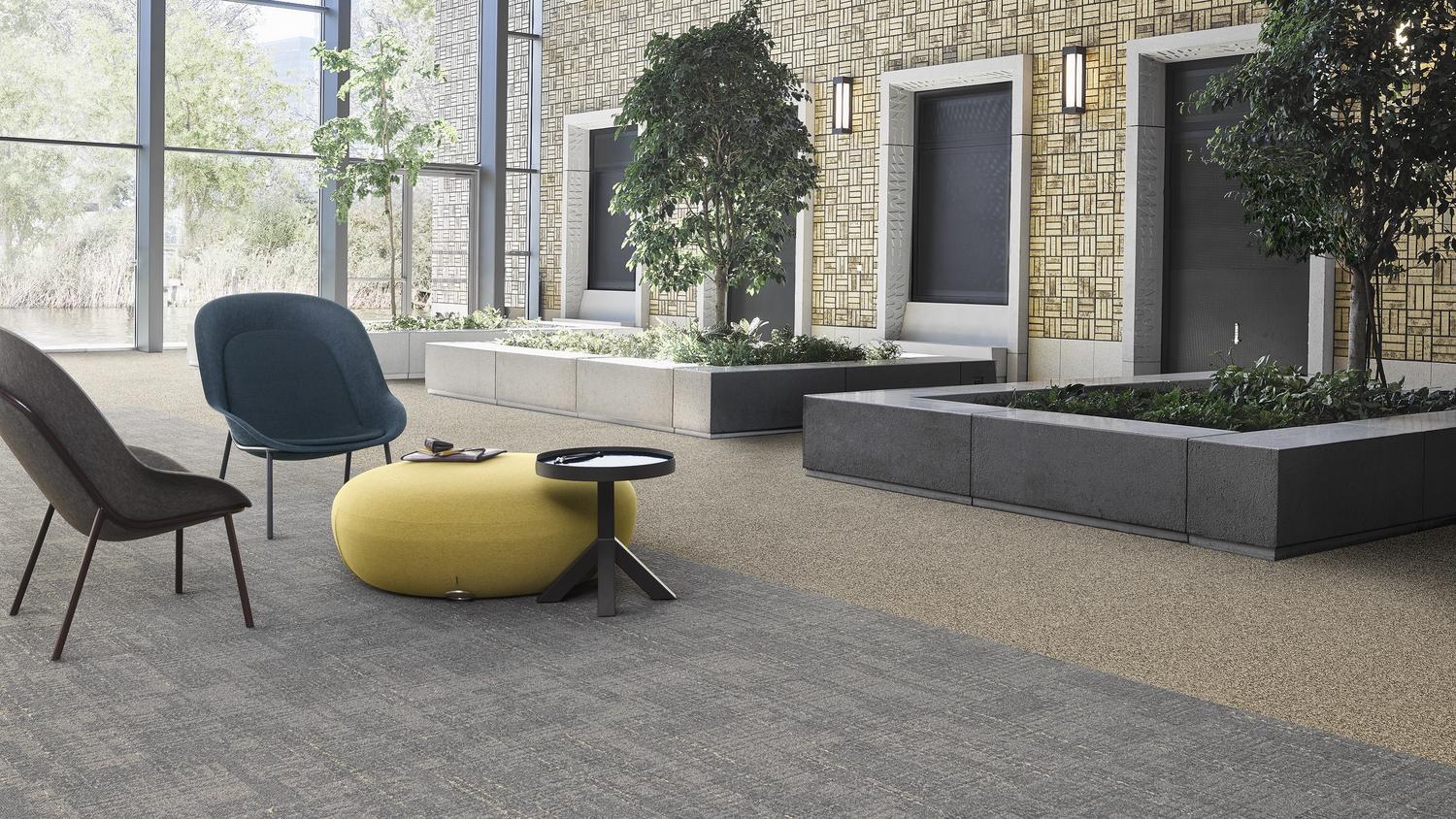 DESSO AirMaster Gold collection at a glance
DESSO AirMaster Gold is 8 times more effective at capturing and retaining fine dust than smooth flooring solutions (PM10). It is also 4 times more effective than standard carpet solutions (PM10).
Its ECONYL® regenerated yarn and EcoBase™ backing, featuring upcycled chalk, are 100% recyclable and can be recycled in a closed loop with no loss of quality.
DESSO AirMaster Gold has achieved Cradle to Cradle Gold certification™, with Cradle to Cradle Platinum level™ – the highest possible – for material health.
DESSO AirMaster Gold Collection offers very low levels of VOCs, in line with rigorous Cradle to Cradle® Gold criteria.
DESSO AirMaster Gold Collection
Part of the renowned AirMaster range, the new AirMaster Gold collection features three complementary designs : AirMaster Nazca Gold, AirMaster Salina Gold and AirMaster Tierra Gold. All three collections have been designed to work seamlessly together
DESSO AirMaster Nazca Gold offers a textural, woven aesthetic that's understated yet unmistakable. A single stripe of colour allows designers to introduce graphical impact to an otherwise pared-back palette of four shades..
DESSO AirMaster Salina Gold comprises a range of carpet tiles, available in a subtle palette of four colours and with an organic two-tone appearance. Its neutral effect provides a soothing addition to contemporary workplace interiors – both large and small.
Boasting a tactile, textured appearance, DESSO AirMaster Tierra Gold offers a palette of eight shades, ranging from earthy to warm. Each tile features a statement black yarn threaded into the pattern resulting in dramatic and tactile flooring designs. With a plain structure, a neutral tone can be used throughout a space or a brighter accent shade can be applied for added interest.