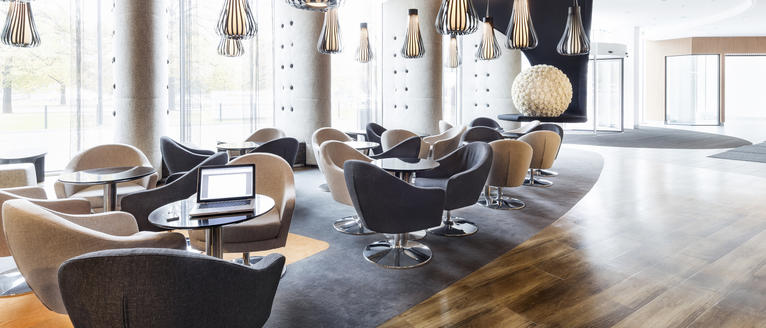 Floors for Hotels & Restaurants
Floors that create unique design expressions.
Today's guests and visitors have ever higher expectations. This means that hotels and restaurants are constantly on the lookout for that little extra that makes their offer stand out from the crowd. For international chains, this often means that you want a uniform style in all countries, for example on floors. Boutique hotels, smaller chains, restaurants and bars instead strive for originality. Tarkett offers many different floor solutions that can withstand heavy wear and tear in these environments, while at the same time providing opportunities to design unique rooms and strengthen the brand or create a calm and harmonious environment.
Recommended floors for hotels & restaurants
A renaissance of textile flooring is currently underway in both homes and public environments. Today's textile floors successfully provide rooms with the right acoustics, comfort, air quality and feel.
Heterogeneous plastic flooring offers a varying solution for all types of installations. They are available in many different designs and constructions to suit both the home environment and high-traffic areas such as schools and hospitals.
When it comes to our LVT floors, the design possibilities are almost endless. The floors are manufactured in both plank and platform formats in a variety of colours, patterns and qualities.
References within hotels & restaurants