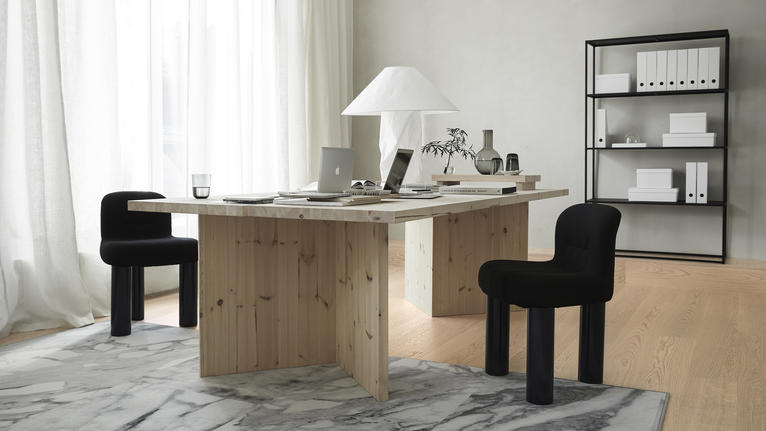 Sustainable floors for a healthy workplace
Designing workplaces has become increasingly complex. Our rapidly changing world has created new demands on office environments and organisations. Tarkett's floors are at the forefront of developing sustainable indoor environments that promote human health. Here you will find ideas and research that inspire us, information about Tarkett's wide range of flooring for offices and an insight into what is happening with workplace design right now.
Shifting perspectives in the midst of Covid-19
People around the world are still adapting to the 'new normal'. The Covid-19 pandemic continues to rage across the globe, with 'local' lockdowns emerging. In this fast-changing world, the way we work has fundamentally changed and Tarkett has been busy finding out what this means for commercial interior design
The office you will want to return to
Working from home has not only laid bare just how much we actually miss our colleagues, but also how our office could support us to work better and to feel better.
Serene - Eco friendly office carpet tiles
In this age of extremes, where technology enables us to do the impossible while simultaneously pushing us and demanding our availability 24/7... how do we stay grounded?
Choosing a floor for the office
How do you create a place where people want to be? Read more about how Tarkett's wide range of materials and designs provides opportunities for flexible offices where people can meet and thrive in a safe environment.
Beautiful and durable textile floors in the spring collections from DESSO
We work with creative, sustainable flooring solutions that contribute to human health and well-being in the workplace.
In an industry that attracts customers by standing out, iQ Surface works as an interesting design material.
New design concept for parquet flooring - Herringbone pattern
Herringbone patterned parquet in a new modular design concept. Discover more about Segno from Tarkett here.
Recommended floors for workplace
Textile flooring has many advantages, where noise reduction is one of the most important when it comes to offices.
When it comes to our LVT floors, the design possibilities are almost endless. Discover Tarkett's range of LVT floors.
Our linoleum floors come in many colours and several patterns, and are also available in an acoustic version for increased sound attenuation.
References within workplace