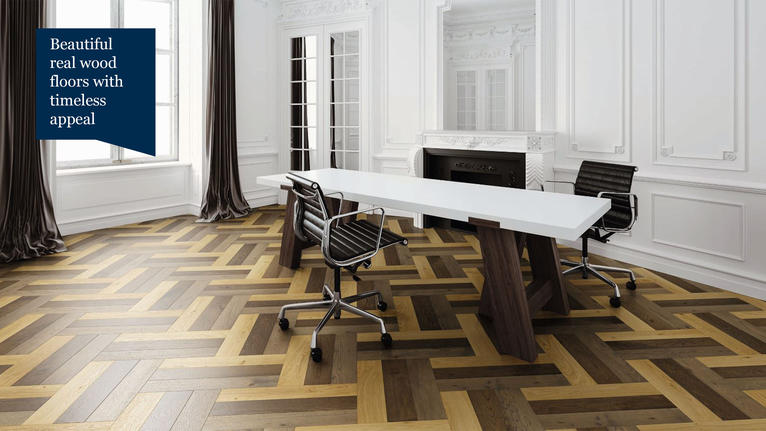 Segno - Decorative Parquet Collection
There's nothing quite like the beauty of a wood floor. Its grain and texture bring a natural warmth to any interior, from bedroom to living room, kitchen to hallway.
Today, decorative parquet effects can be re-imagined with a contemporary twist using the elegant new Segno collection from Tarkett.
Here you should find fresh inspiration for your beautiful new wood flooring design.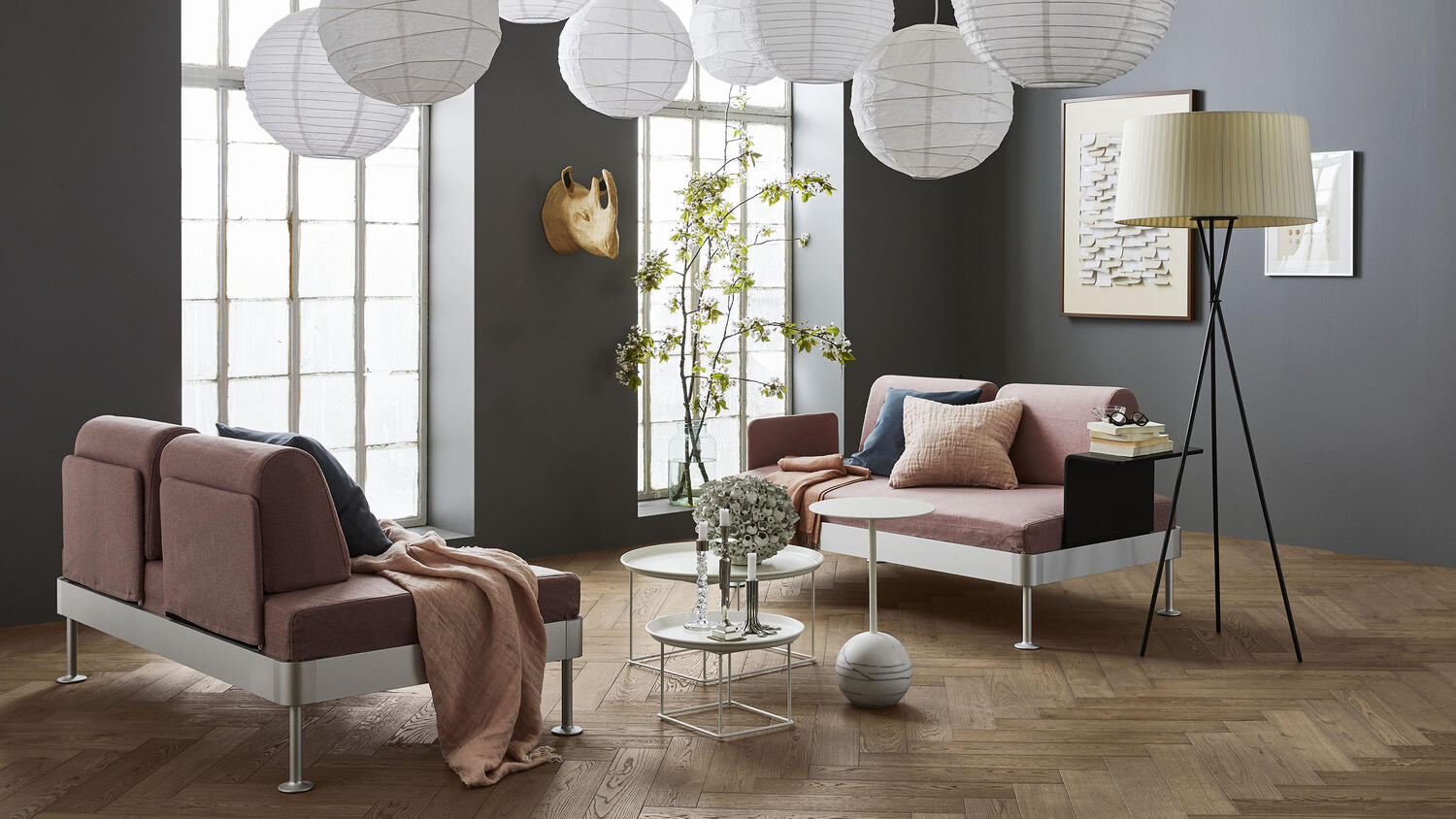 Dare to be different
The heritage of the herringbone layout dates back to the ancient Romans, who used it when building their famously robust road networks.
Decorative wood parquet floors evolved years later with all manner of intricate patterns and layouts.
Today we can still enjoy many different decorative flooring options using the new Segno collection to create truly remarkable floor finishes.
In order to realise these individual layouts we supply the Segno parquet boards in both 'left' and 'right' formats.
With different combinations, you can play with the light in the room as it catches the wood grain at different angles.
Varying numbers of formats are required for the different potential designs, further ideas are shown in the brochure.
Segno gives you the opportunity to dare to be different with your parquet installation, download the new 'Recipe Book' for full information on different design suggestions with full material requirements.
The effortless elegance of real oak
European Oak is both highly valued and widely used for interior decoration due to its superior performance and longevity.
The structure of oak is well recognised as a perfect blend of modern and traditional, Segno is delicately crafted in five oak colourations to create a natural and stunning selection of shades suitable for combining with any interior scheme.
Oak Lime Stone
The Lime Stone colouration of Segno is a subtle take on the timeless white washed wood effect. Effortlessly contemporary, ideal for adding an fresh and spacious feel to any interior.
Left plank: 41020001
Right plank: 41020002
Oak Blonde
A lighter and crisper oak variation, blonde is, of course, fun and always on trend. The paler, natural shading shows less contrast in the grain and matches well with lighter colour schemes for a more subtly styled room.
Left plank: 41020003
Right plank: 41020004
Oak
The classical oak look; original. natural and beautiful, sometimes there's no need to mess with nature. All we've done here is add a touch of maturity to give additional richness & colour depth.
Left plank: 41020005
Right plank: 41020006
Oak Old Grey
Classic meets contemporary with the new twist on grey this remarkable oak shade variation brings to your interior colour palette.
Combines perfectly with any interior scheme.
Left plank: 41020007
Right plank: 41020008
Oak Old Brown
Dramatic, warm & luscious, Segno Oak Old Brown oozes sophistication and a sense of heritage. Perfect for combining with rich wall colours or for creating striking contrast in a more neutral interior.
Left plank: 41020009
Right plank: 41020010
With Segno you can experiment with different combinations of colours & shapes. For a standard 'brick bond' or herringbone layout, you would typically use equal quantities of each format (Segno planks are supplied in left and right formats). 
For the more adventurous patterns, the ratios will vary by colour and format requirements. It's a little like mixing a cocktail. 
Download the brochure for more information or see the image gallery below for a few ideas to get started with.