Carpet Tiles
|
100% Recyclable Carpet Tiles
|
100% Recyclable Flooring
Stratos - Stratos A138 9097

Tarkett's ever popular DESSOⓇ Stratos collection has long delivered specifiers practicality, affordability and style. To retain its status as one of the flooring industry's most celebrated products for delivering on form and function at an exceptional price point, Stratos has been reimagined with even more creative freedom and improved environmental responsibility in-mind.Stratos presents 24 carefully selected design options. Seven of the original colours sit alongside a suite of warm and cool neutrals and 12 statement accents. With flashes of bright yellow, pink, orange, teal, aqua and aubergine now in the mix, architects and designers can tap into a playful palette that is easily and effectively combined with an expanded six Stratos Blocks for stand-out commercial settings that meet every end-user need. This collection is part of our
Circular Selection
.
Technical and environmental specifications
Product type:
Textile floor coverings
Commercial classification:
33 Heavy
Domestic classification:
23 Heavy
Quality & environment certifications:
ISO 14001
Circular selection
This collection is part of our Circular Selection which exemplifies the principles at the heart of our journey to the circular economy - designing out waste and pollution, keeping products and materials in use, and regenerating natural systems. We've made sustainable flooring easy for you by pioneering post-use recycling technologies to close the loop on our products and bringing together our sustainable heroes in one comprehensive collection.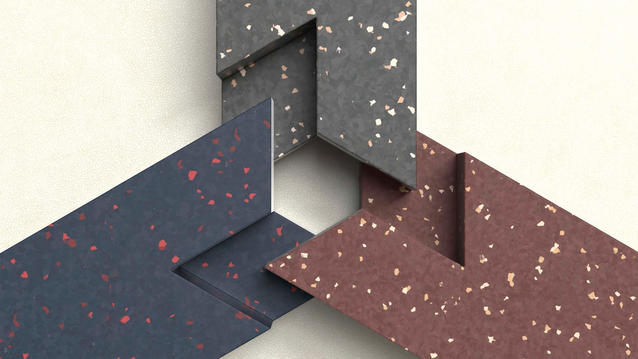 Technical and environmental specifications
Tarkett's ever popular DESSOⓇ Stratos collection has long delivered specifiers practicality, affordability and style. To retain its status as one of the flooring industry's most celebrated products for delivering on form and function at an exceptional price point, Stratos has been reimagined with even more creative freedom and improved environmental responsibility in-mind.Stratos presents 24 carefully selected design options. Seven of the original colours sit alongside a suite of warm and cool neutrals and 12 statement accents. With flashes of bright yellow, pink, orange, teal, aqua and aubergine now in the mix, architects and designers can tap into a playful palette that is easily and effectively combined with an expanded six Stratos Blocks for stand-out commercial settings that meet every end-user need. This collection is part of our
Circular Selection
.
The Stratos Stratos A138 9097 is suitable for applications in