KEY FEATURES

3.2mm thick
Timeless marbled patterns in 9 colours
Easy maintenance: no wax or polish for life
Natural and sustainable
One of the most natural and sustainable flooring solutions on the market, Tarkett linoleum has been appreciated for its beauty, comfort and durability for over 150 years. Our Veneto xf²™ (3.2mm) collection is made from 94% natural raw materials and is available across a range of traditional marbled patterns in vivid and deep colours. It is treated with our unique xf²™surface protection for extreme durability, easy cleaning and cost-effective maintenance.
LOVE NATURE AND OUTSTANDING DESIGN?
Our new Linoleum flooring designs are modern, 100% recyclable and naturally phthalate-free.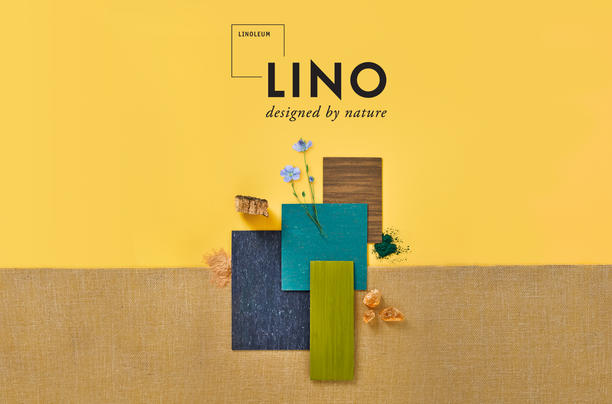 ${title | uppercase}
NEW!

More information on

${product.name}

${product.name}

SEE PRODUCT DETAILS

To bring your ideas to life with the Tarkett visualiser please access the site on a computer or tablet.

WELDING RODS

${weldingRod.welding_rod_pattern | uppercase}
${weldingRod.welding_rod_id}

${product.availableFormatsLabel | uppercase} ${product.availableBackingsLabel | uppercase}
TECHNICAL AND ENVIRONMENTAL SPECIFICATIONS
| | |
| --- | --- |
| Product type ISO | Plain and decorative linoleum (ISO 24011) |
| CE Marking | EN 14041 |
| Domestic classification (ISO 10874) | 23 Heavy |
| Commercial classification (ISO 10874) | 34 Very Heavy |
| Industrial classification (ISO 10874) | 43 Heavy |
| | |
| --- | --- |
| Basis weight | 3900 g/m² |
| Total thickness | 3.2 mm |
| Surface treatment | Xf² |
| Format Type | Roll |
| Installation method | Glue-Down |
| Form of delivery for rolls | Roll 32 m x 2 m |
| | |
| --- | --- |
| Impact sound reduction (ISO 717-2) - ∆Lw | 6 dB |
| Drum sound class (EN 16205) | Class B (≤ 75 dB) |
| Electrostatical propensity (EN 1815) | ≤ 2 kV |
| Slip resistance (DIN 51130) | R9 |
| Slip resistance (EN 13893) | DS class (µ ≥ 0.30) |
| Reaction to fire (EN 13501-1) | Cfl-s1 |
| Underfloor heating | Yes |
| Castor chair effect (ISO 4918) | No damage |
| Thermal resistance (in m².k / W) | 0.019 |
| Color fastness - light (ISO 105-B02) | 6 |
| Residual indentation | 0.15 mm |
| | |
| --- | --- |
| Recyclablility | 100 % |
| Cradle-to-Cradle | Silver |
| Formaldehyde emission (EN 717-1) | Formaldehyde free |
| REACH | Yes |
| BREEAM rating | A+ |
| Rapidly renewable content | 76 % |
| Phthalate content | phthalate free |
| TVOC emissions after 28 days (ISO 16000-9) | Gold (≤ 100 µg / m³) |